After 21 years in marriage with no child, a Nigerian pastor ad his wife has been given a double blessing from God as the couple has welcomed their first children a set of twins.
Rev. & Evang. Mrs. Ukpai Nweke Sylvester welcomed with joyful words of thanks to God for answering their prayers.
In a post shared on Facebook by Ukpai Nweke Sylvester, the joyful father shared photos of his twin babies, a boy and a girl as he expressed he and his wife's gratitude to God for blessing them after 21 years of waiting.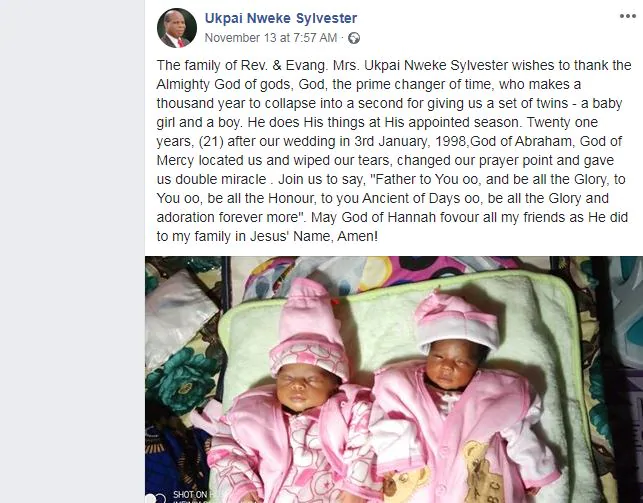 (Visited 13 times, 1 visits today)
Subscribe to our Youtube Channel :
Follow Us on Instagram