It is not common in most parts of the world to see a woman having more than one partner to share her life wife and probably to be under one roof.
20 year-old woman Tory Ojeda from Jacksonville, Florida has defied the odds by occupying at least four men under roof of which is pregnant with one of her lovers.
The partners Travis, 23, Ethan, 22, Christopher, 22, and Marc, 18, and the mum to be live together in the same house and admit to feelings of jealousy heating up every now and then.
Although Chris is the biological dad, with Tory having become pregnant after the pair went on holiday together, each of the men will do their bit as a dad once the baby arrives.
Chris commented; "My family is slowly coming around to the idea. The pregnancy has helped with that. But at the very beginning, I know my mother and father were hesitant about it.
Her main concern was that she didn't like the idea of me having a partner who was not fulfilled with me alone"
The four men are not involved with each other, and are only connected through Tory who is currently the only person in the relationship to have multiple partners.
Putting her words on the whole saga, Tory said she will be more delighted if her four partners would  be engaged in a second relationship as she will not like it to be the only woman in the relationship.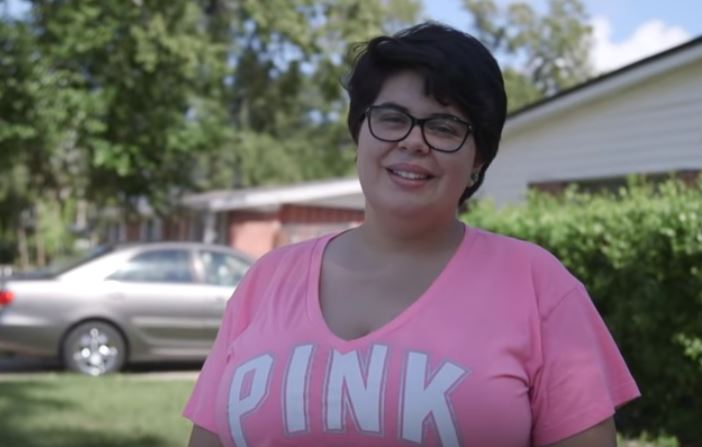 "I'd like to not be the only woman in the relationship. That would definitely be nice" Tory said.
Dividing time and figuring out schedules between all five people and making sure everyone feels included, it's kind of difficult.
She added; "Maybe in our future, we might see it become a common thing where people don't bat an eye on it anymore at all. One can hope.
[…] We would definitely like to have more kids down the line. With there being five adults in the household, we should probably have more than one kid,"
The five expectant parents are excited to welcome their little girl in February 2020. And I reckon I could have a pretty good guess as to whether her first word will be 'mama' or 'dada'…
https://youtu.be/AkA5jH36_Ks
(Visited 23 times, 1 visits today)
Subscribe to our Youtube Channel :
Follow Us on Instagram