Malawi Congress Party (MCP) has denied authoring fake resignation letter of the country's vice President Honourable Everton Herbert Chimulirenji from the Democratic Progressive Party (DPP) as alleged.
Last week, the social media was awash with a letter purportedly written by Chimulirenji indicating that he has resigned from the ruling DPP.
But DPP moved in through its Secretary General Grelzeder Jeffrey accusing the Malawi Congress Party (MCP) of being behind the fake letter.
Jeffrey threatened to hit back if MCP does not apologize to the ruling DPP.
Reacting claims, MCP has distanced itself from the alleged allegations and the party has refused to apologize.
Below is the letter;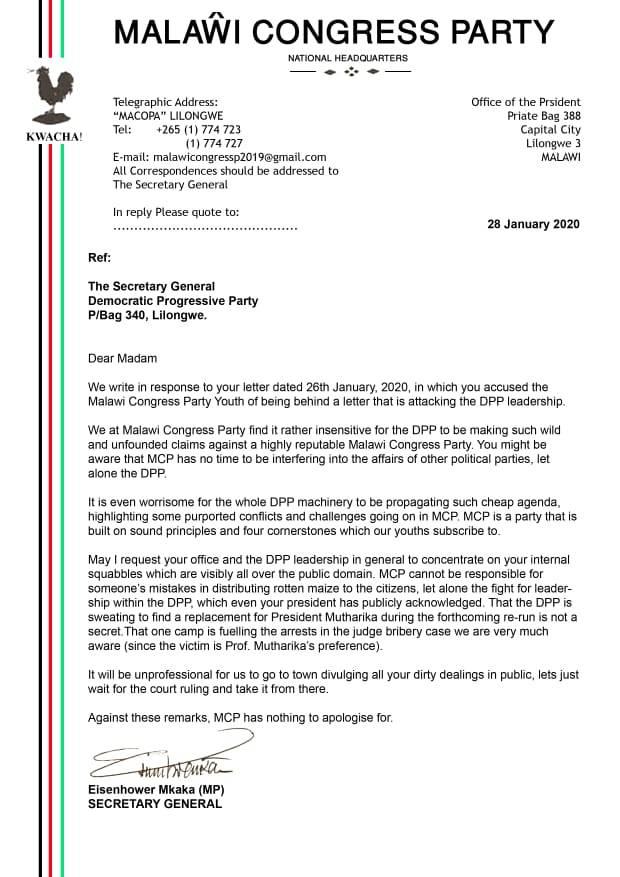 (Visited 30 times, 1 visits today)