A catholic sister (nun) has abandoned her religious calling and get married to a police officer in Nigeria.
In the pictures that have been shared by a Facebook user have received mixed reactions from Nigerians over the decision of the then a reverend sister as Nigerians are used to call them.
Most of people commenting on the picture have congratulated the Catholic nun for her decision saying it is better to free herself thatn deceiving other.
"Her choice"Writes Ujunonso Molokwo.
On her part Judith Nwadike said "better to Surrender than deceive herself"
Marilyn Eluwa said "It's better to marry than to burn in hell"
Catholic church does no allow sisters and fathers to marry as the church wants them to only  focus on things of God.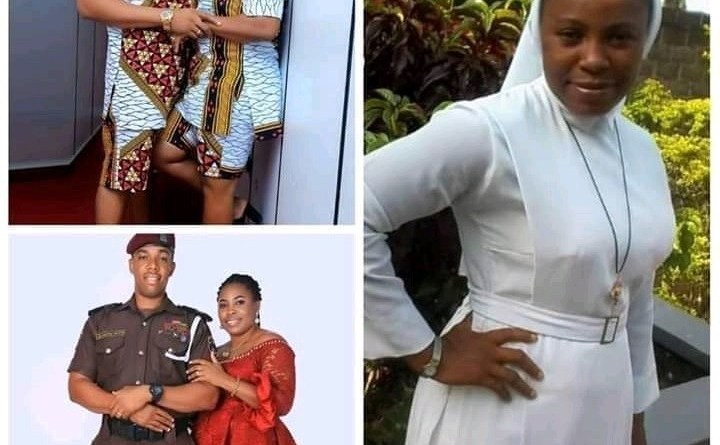 In a related development, last year two catholic Nuns who were sent to Africa for a mission returned pregnant.
(Visited 15 times, 1 visits today)
Subscribe to our Youtube Channel :