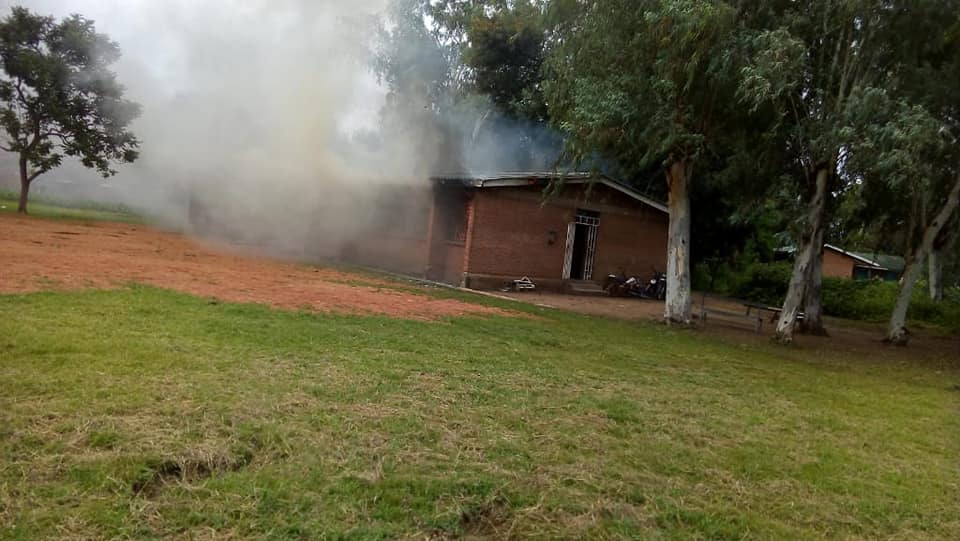 Pupils set ablaze DCs office in Karonga
Information reaching Faceofmalawi indicates that pupils have set ablaze District Commissioner's office in Karonga.
The pupils joined the march in conjunction with teachers who were holding vigils at the DCs offices demanding their pay for December salaries.
The children in the morning pelted stones damaging window pens and later they came back in the afternoon and set ablaze the offices.
The offices are owned by fisheries and were being used by the DC after the DCs office were also burnt down during previous demonstrations.