Rumours were heard on social media last week that there's a South African pastor who is capable of healing people just by sitting on them and fart.
Meanwhile, the man of God has come to defend himself that what he does is actually healing and not farting on people.
Pastor Christ Penelope of the SevenFold Holy Spirit Ministries in Siyandani Village in Giyani, Limpopo, said people who tell the stories are wrong.
Photos of the pastor sitting or standing on top of congregants are making the rounds on social media, with people claiming the air from his backside wasn't stinking but holy.
There were claims people were flooding to the church.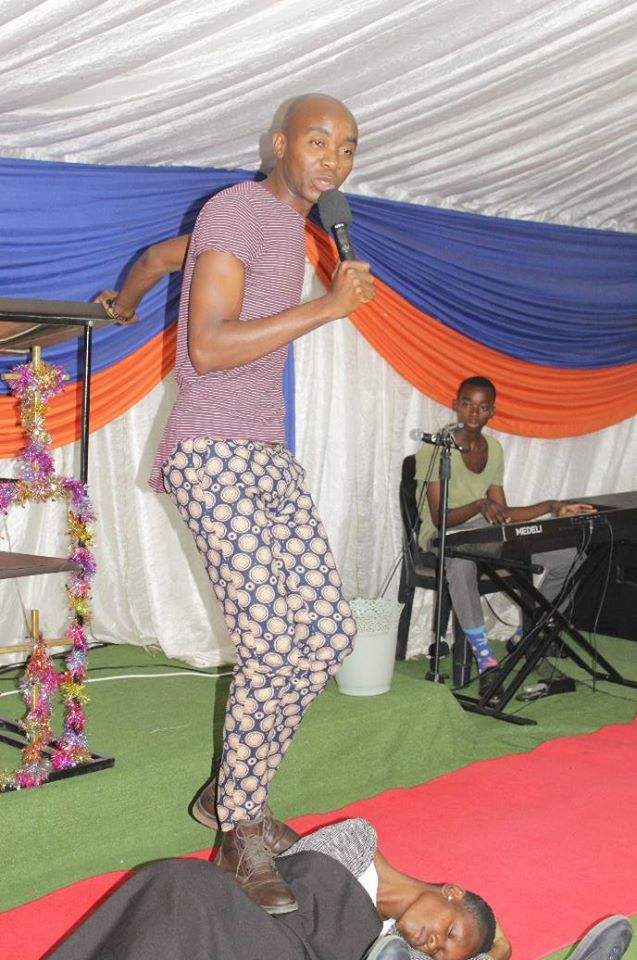 "What I do is not by flesh but by faith," he said.
He said when he sits or stands on them, they don't feel the pain because the Holy Spirit is in charge.
He referred the SunTeam to his Facebook page and said all the answers were there.
One of his statements on Facebook reads, in part: "This is to tell the doubters that we did not do it by mistake, and we're not repenting.
"We're not going to be intimidated. The body is the church and the head is Christ.
"You expect me to go and sit on the church?
"I must come directly to the head and sit on it."
He said they couldn't be ashamed to testify about what God gave them.
"We met Him personally and He gave us this to display."
He said stepping on people didn't start with their father, Professor Lesego Daniel of the Rabonni Centre Ministries.
"It started with the master Jesus Christ when He stepped on top of Peter," he wrote.
"If there's no harm you don't have to speak about it because it means God was there.
"But if there was harm that's where you can stand up and say the flesh was at work."
Other pastors condemned what Penelope was doing, saying whether or not he was farting on people, he shouldn't sit on them.
Pastor Jacob Sibiya told DailySun: "This is wrong. Nowhere does God say sit on people and they will be healed.
"Pastors should practise what's in the Bible, not what they think is there."
Bishop Miso Mabunda from Meadowlands said: "These are exactly the deeds the Bible warned us against.
"It said that at the end of the world, there'd be people who'd do things that will shock us.
"My advice will be for people to make their ways right with the Lord for the end is near."
Two sources from the church, who didn't want to be named for fear of victimisation, said they were not happy with what was happening there.
They said some people didn't mind but they couldn't take it.
"When we come to church it's because we need prayers, not to be farted on," said a 30-year-old man.
"What the pastor has been doing isn't right.
"He should pray to his God and ask to be given another way of healing people."
A 40-year-old woman said she stopped attending church when she saw the pastor sitting and farting on another member.
"That's not what I signed for. I needed prayers not fart," she said.
Subscribe to our Youtube Channel: