Police in Nigeria have arrested a priest in the Methodist Church, identified as Rev. Peter Adegoke Adewuyi for faking his own kidnap with the intention of making his church members and other concerned individuals pay a ransom.
The Ekiti State Police Command who effected his arrest, also picked up Sunday Oluwadare Adewole who was helping the priest in making calls to unsuspecting members of the public to demand ransom.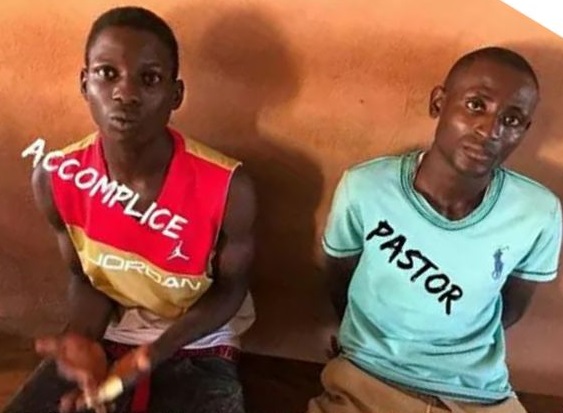 The culprit, who is 31-year-old was said to have perfected his evil plans by lodging in a hotel in Ado-Ekiti and hid from public view from where he and his accomplice were making calls to the members of the public to pay ransom for his release.
The phoney kidnap stunt was busted by the Police who intercepted and arrested the holder of the phone with which the N3 million ransom was being demanded.
Unknown to the priest, police were tracking the duo and were later arrested. While being interrogated by the Police, Adewuyi confessed to have masterminded his own 'kidnap.
The two suspects are being held in police custody waiting to answer charges accordingly.
(Visited 64 times, 1 visits today)
Subscribe to our Youtube Channel :
Follow our Instagram