The Southern Africa Human Rights Defenders Network (SAHRDN) has demanded an immediate release of Human Rights Defenders Coalition (HRDC) two members Reverend Mac Donald Sembereka and Gift Trapence.
The call has been made yesterday after the two were taken into police custody barely few hours after president Peter Mutharika threatened to deal with the human rights activist if they dare to proceed with their plans to shut down state house in the next demonstrations slated for March 25.
In a press statement made available to Face of Malawi reporter, SAHRDN called on top officials in the country to guarantee safety and security of all human rights defenders in Malawi.
The Network further asked Malawi's top authorities to respect the county's constitution.
Meanwhile the two are in Blantyre, placed at different police stations Nyambadwe and Blantyre police stations, they were transferred from Lilongwe last night after their arrest.
According to police, the two are being kept in custody for violating section 103 of the police act.
Hunting for HRDC chairperson Timothy Mtambo is currently underway as the warrant of arrest is demanding the arrest of the three.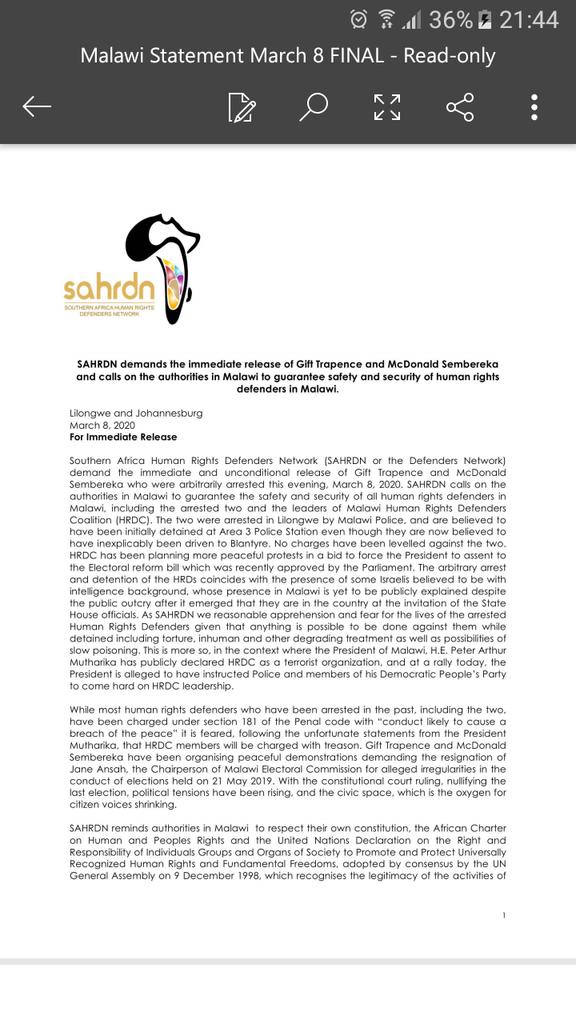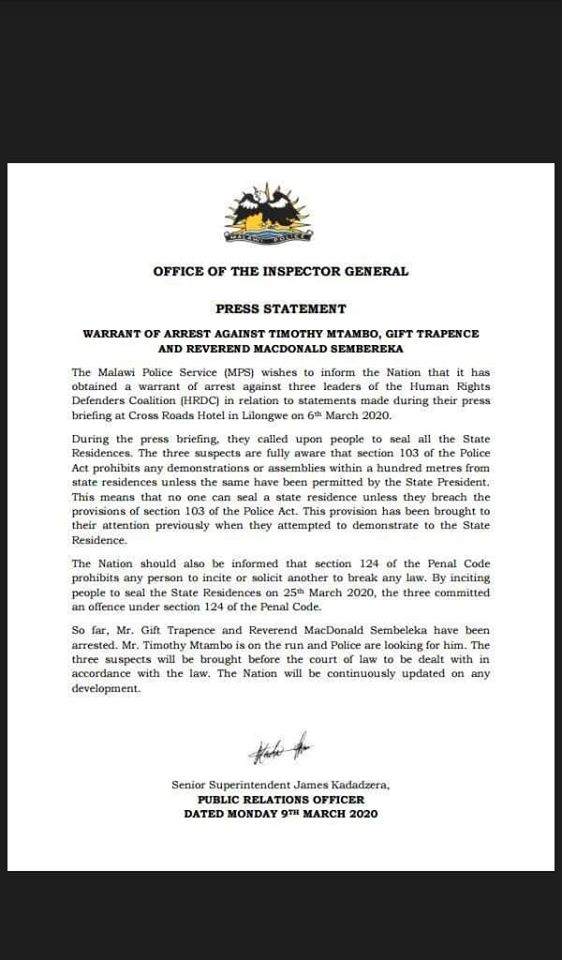 Subscribe to our Youtube Channel: