Harmonize impersonator in trouble as Instagram girlfriend assault him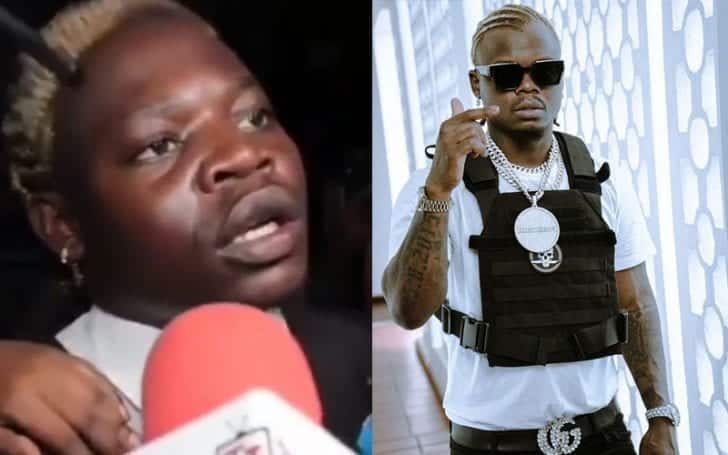 A woman in Tanzania unleashed her wrath on her date who impersonated Bongo star Rajabu Abdul Kahali better known as Harmonize. According to reports, the said man's ploy have worked at first as he even dyed his hair to resemble Harmonize.
However, all hell broke loose when the two were swamped by a team of reporters during the alleged date. The reporters wanted to know if the man in question was indeed singer Harmonize, considering how much the two resembled each other.
The clearly irritated lady viciously attacked the man with blows infront of the cameras after she found out he was lying about being a celebrity.  The two are said to have met online and the Harmonize-wannabe sealed a date with the beauty after convincing her that he was the Uno hitmaker.
In his defense, the man said people do tell him that he looks like Harmonize a lot.
"I look like harmonize, I don't say I look like him but people tell me that I do," he said.
"But you lied to me on Instagram that you are Harmonize," the lady said while beating up the helpless man.
He went on to claim that he loved her as she told him to keep away because he might even be infected with coronavirus. Less than five months ago, an almost similar but different scenario involving a Kenyan woman emerged.
Credit : diasporamessenger
(Visited 98 times, 1 visits today)
Subscribe to our Youtube Channel :
Follow our Instagram