Blantyre District Health Office (DHO) has received an ambulance which will enable patients receive treatment on their way to the Central Hospital from any Health Centre with effect from April 1, 2020.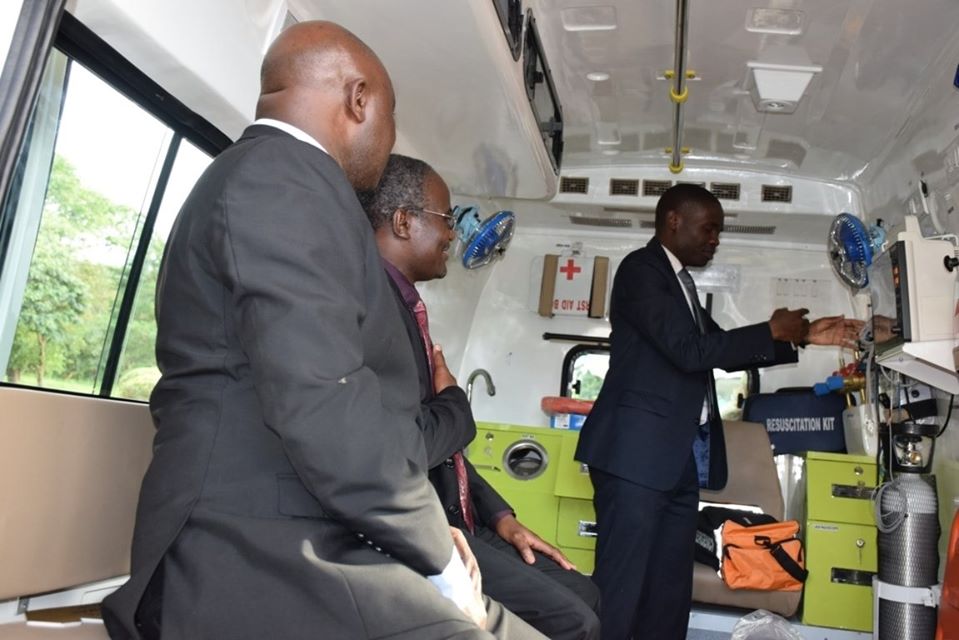 According to Blantyre District Director of Health and Social Services, Dr. Gift Kawalazira, the ambulance is sophisticated in nature and is to be used by all critical cases in the district through their Health Centres.
'ÄúThe ambulance has drip and oxygen facilities such that the patient will be getting such services along the way. The patient will be carried under the supervision of a medical team led by a doctor who will be providing emergency services to the patient in transit,'ÄĚ he explained.
Speaking during a Blantyre District Full Council meeting on Wednesday, Blantyre District Council Health and Environment Committee Chairperson, Ackima Chipwatali said the ambulance has been allocated to the DHO's office and would be used when calls are made from the Health Centres.
'ÄúThe Committee considered the nature of the ambulance that it should be spared for carrying life threatening cases from health centres to Queen Elizabeth Central Hospital while receiving treatment along the way. We will make sure that the vehicle is used for the intended purpose,'ÄĚ he said.
Source: MANA
(Visited 15 times, 1 visits today)
Subscribe to our Youtube Channel :
Follow our Instagram