After almost a year of being asked to leave Malawi Electoral Commission (MEC) the embattled chairperson Jane Ansah has finally decided to step aside which has attracted mixed reactions from Malawians.
On May 21, 2019 Malawians went to polls electing leaders of their choice including a president only to be left disappointed by the conduct of the electoral body with how the presidential elections were handled.
Different stakeholders engaged people into the streets of Malawi baying for the head of Ansah and her fellow commissioner on the allegations that they conducted unfair elections which resulted into announcing the victory of unduly elected president.
Despite the Constitutional Court's decision to nullify May 21, 2019 presidential elections, Ansah remained unmoved as she said she was waiting for the Supreme Court of Appeal to agree with the below court.
On Thursday, 21 May, Ansah said it in her own words during an exclusive interview with the state funded broadcaster Malawi Broadcasting Corporation (MBC) that she has tendered her resignation letter to the appointing authority who is President Peter Mutharika.
Meanwhile, is yet to reply to Ansah's request, however, Ansah has said that she is looking forward to Mutharika's approval for her to leave the commission, saying she is optimistic that her decision will be respected.
However, the development has attracted mixed reaction on social media platforms as Malawians are describing Ansah and her decisions differently. Below are some of the reactions.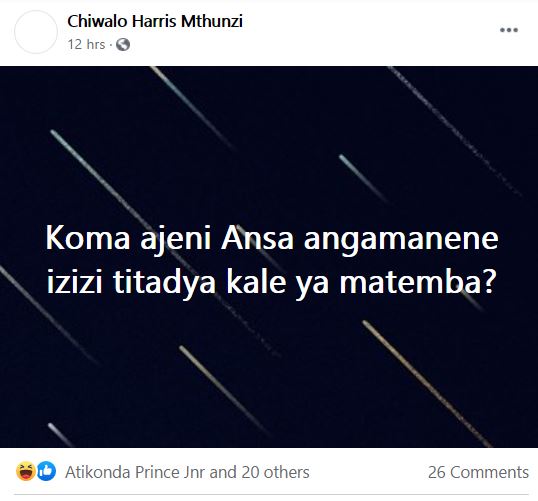 (Visited 32 times, 1 visits today)