Living Waters Church has spoken against new COVID-19 measures introduced by the Tonse Alliance government led by Dr. Lazarus Chakwera.
On Sunday, Minister of Health Khumbize Kandodo Chiponda announced new measures aimed at fighting COVID-19 and some of the measures include restriction of public gatherings of more than 10 people.
Apart from that,Chiponda also introduced mandatory use of face mask among Malawians across the country.
In a statement signed by Living Waters Church Secretary General Dr. Diston Store Chiweza, the church questioned the new measures, saying the Ministry of Health has failed to point out risks in church gatherings.
Below is the statement;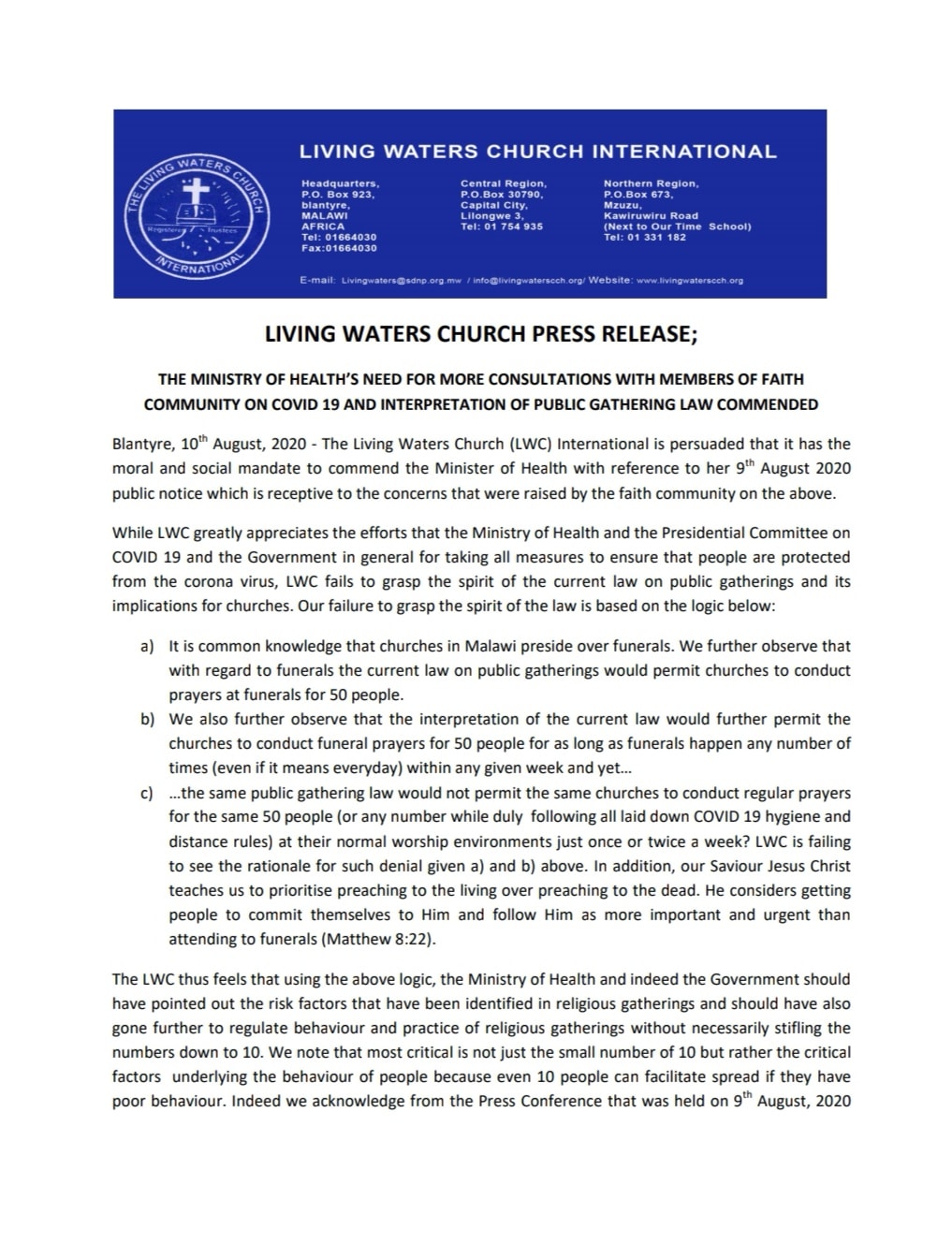 (Visited 67 times, 1 visits today)
Subscribe to our Youtube Channel :
Follow our Instagram