Well-known gospel singer Miracle Chinga has come out of her cocoon to trash rumours hovering on the social media claiming that she is pregnant.
On Friday the social media was awash with a picture of Miracle with a heavy tummy posing with unknown man suspected to be her boyfriend at the Lake.
Many people claimed she is pregnant and others went further by sending congratulatory messages.
But Chinga, a daughter to late Grace Chinga, indirectly quashed the claims with new picture of herself posted on her official Facebook page with caption;
"Satana mdyelekezi ndi wabodza. Glory be to Jehovah.
"Koma mwaswera bwanji?" wrote Miracle on her official facebook page.
The picture was also re-posted by her brother Steve Spesho with a caption: "Look at my happy sister "
"Koma mwaswera bwanji?"
Meanwhile debate on the matter continues on social media.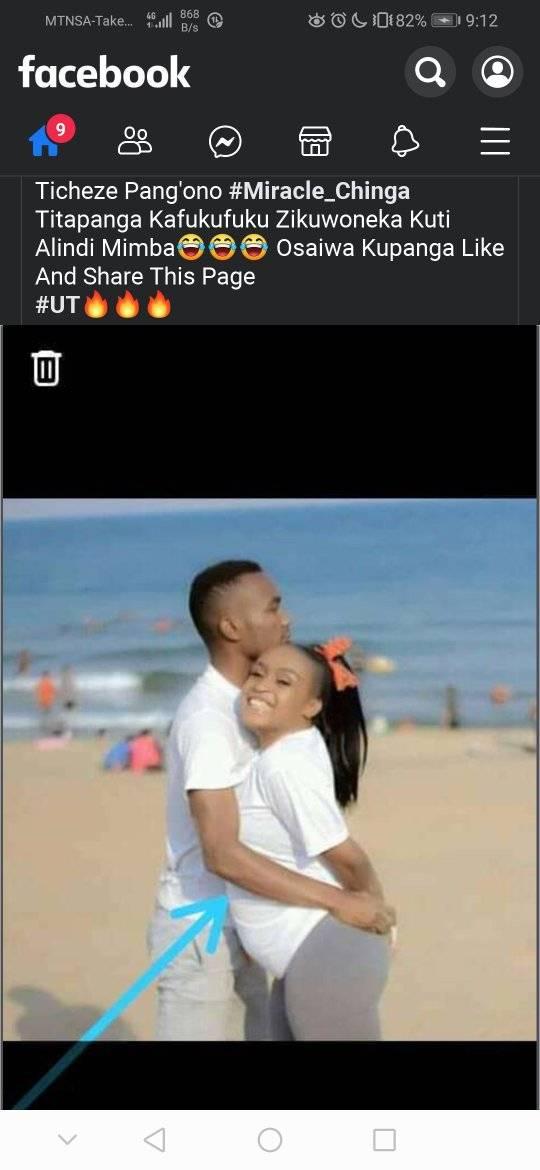 Subscribe to our Youtube Channel: