The aim of any lady that found herself in a genuine relationship is to see her weeding day because it is one of the most important days in our life.
But sometimes that wedding day can come up with its own challenges to the extent that some people regret that day.
That is the story of an Abuja based bride, who allegedly abandoned her wedding ceremony and asked for the wedding cancellation after she found out that her groom to be, had once cheated on her.
According to a video circulating currently on social media which is shared by Instablognaija on their official Twitter account, the bride was furious after she found out that her groom slept with one of her closest friend prior to the wedding day.
The drama occured in the early hours of Sunday in Abuja as the bride prepare to go the wedding venue where she would meet her husband to be.
It was gathered that the bride found out that the groom slept with her close friend, few days to their wedding.
She was told about the stuff while they were driving to the wedding. Click HEREÂ to watch the video.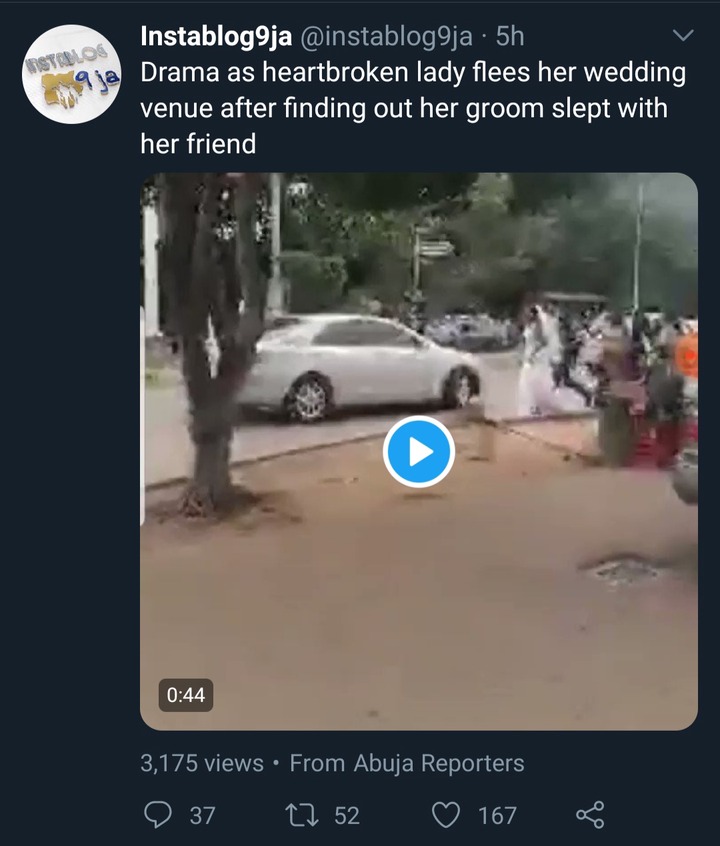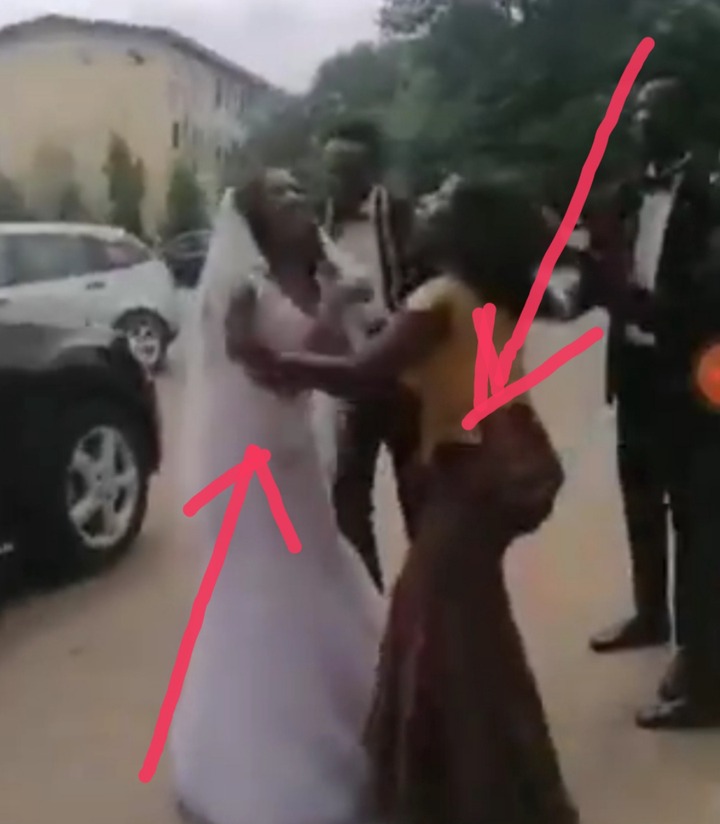 In the video, the bride was seen jumping out of the car and running towards the other side of the road.
A man in suit and one lady are following her behind, and they tried to take her back to the car but she refused.
The video has already gone viral on social and many people showed their dissatisfaction with what happens to the bride.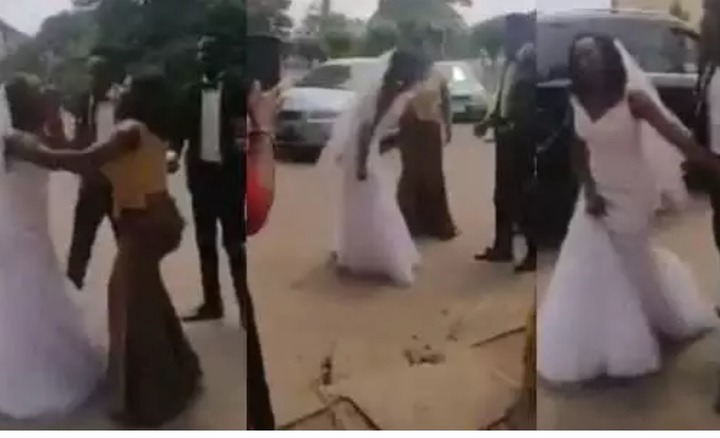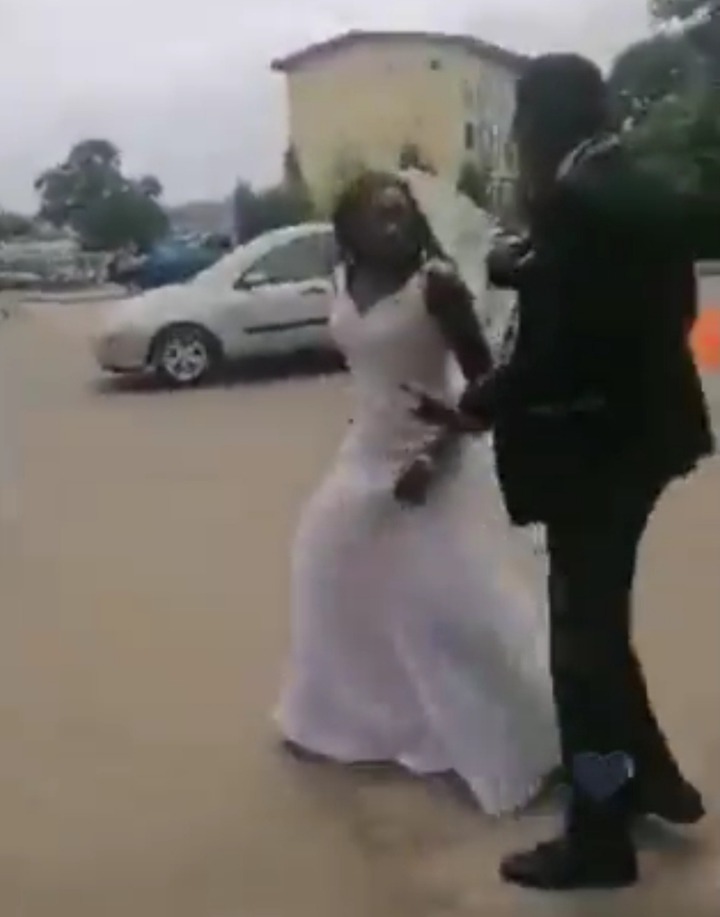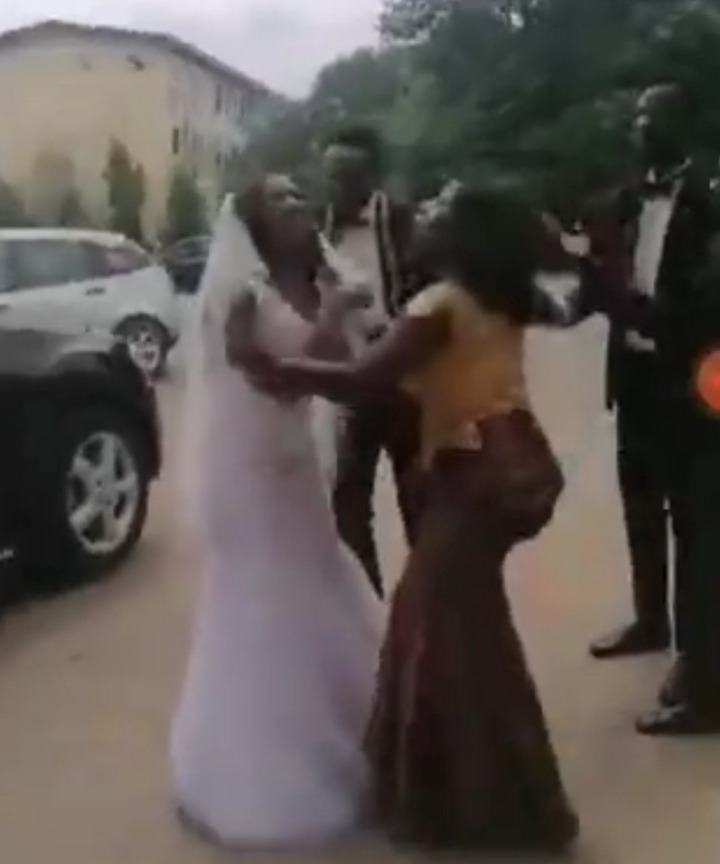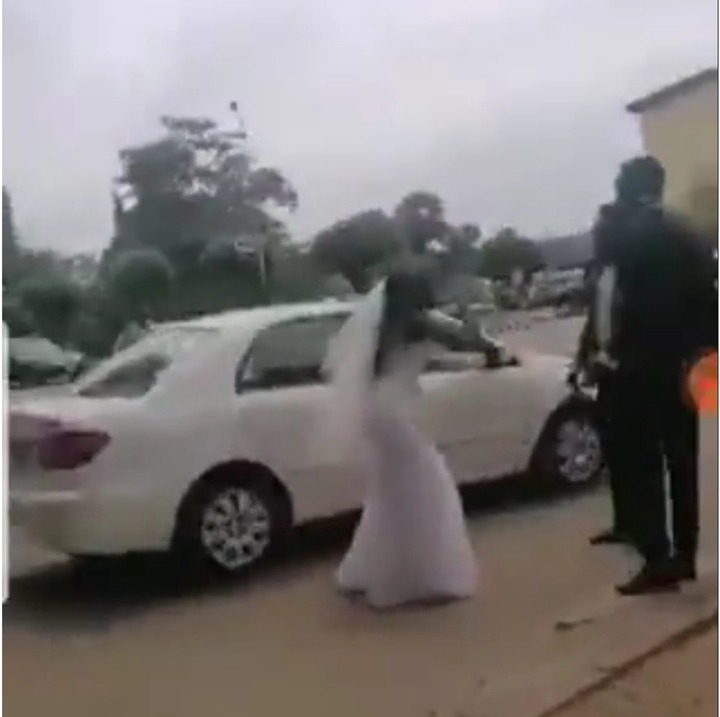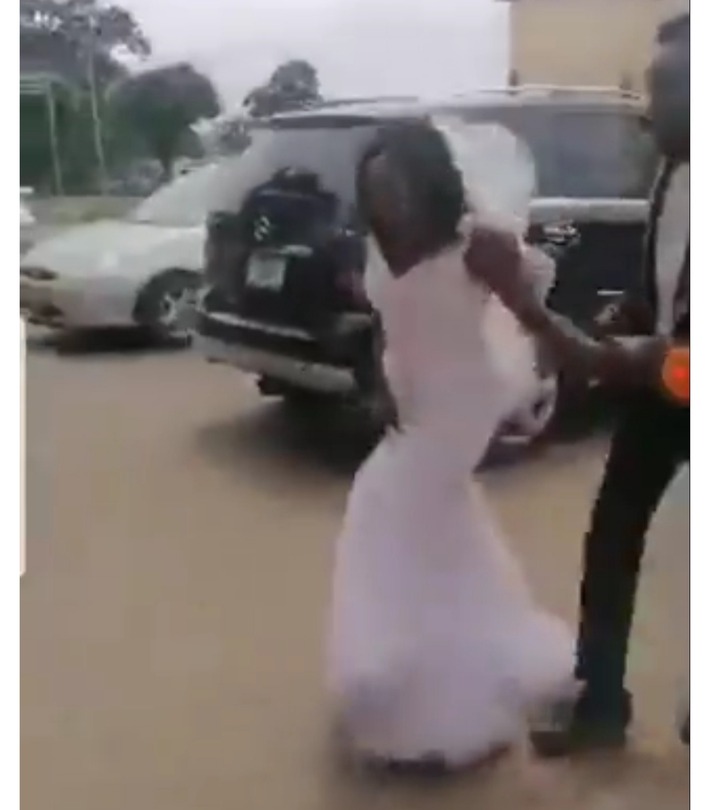 The bride should have think twice before taking that action because the story that she heard might not be true.
Whatever the case, it is really disheartening to break someone's heart on her wedding day, a day that is supposed to be one of happiest day of her life.
(Visited 140 times, 1 visits today)
Subscribe to our Youtube Channel :
Follow Us on Instagram