Medical Aid Society of Malawi (MASM) has asked its employee Andrew Ngomwa to clear his name with the law enforcers on defilement allegations.
Ngomwa, Chief Commercial Officer for MASM is on police wanted list for allegedly defiling his niece and infecting her with HIV.
Blantyre Police Public Relations Officer, Augustus Nkhwazi confirmed of the development in an interview with the press on Thursday.
According to Nkhwazi,the girl's mother filed a report on 21 September at the police station, exposing that Ngomwa was defiling the girl.
Reacting to the news MASM refuted rumours hovering on the social media that Ngomwa escaped with the campany's vehicle.
"We wish to inform the general public that Mr. Ngomwa is on leave but has no usage of the MASM vehicle. Meanwhile, we would like to inform the general public that MASM does not condone any form of abuse.
"MASM has since advised Mr. Ngomwa to clear himself with the authorities as required," reads in part the statement.
Meanwhile law enforcers have launched a manhunt for the suspect.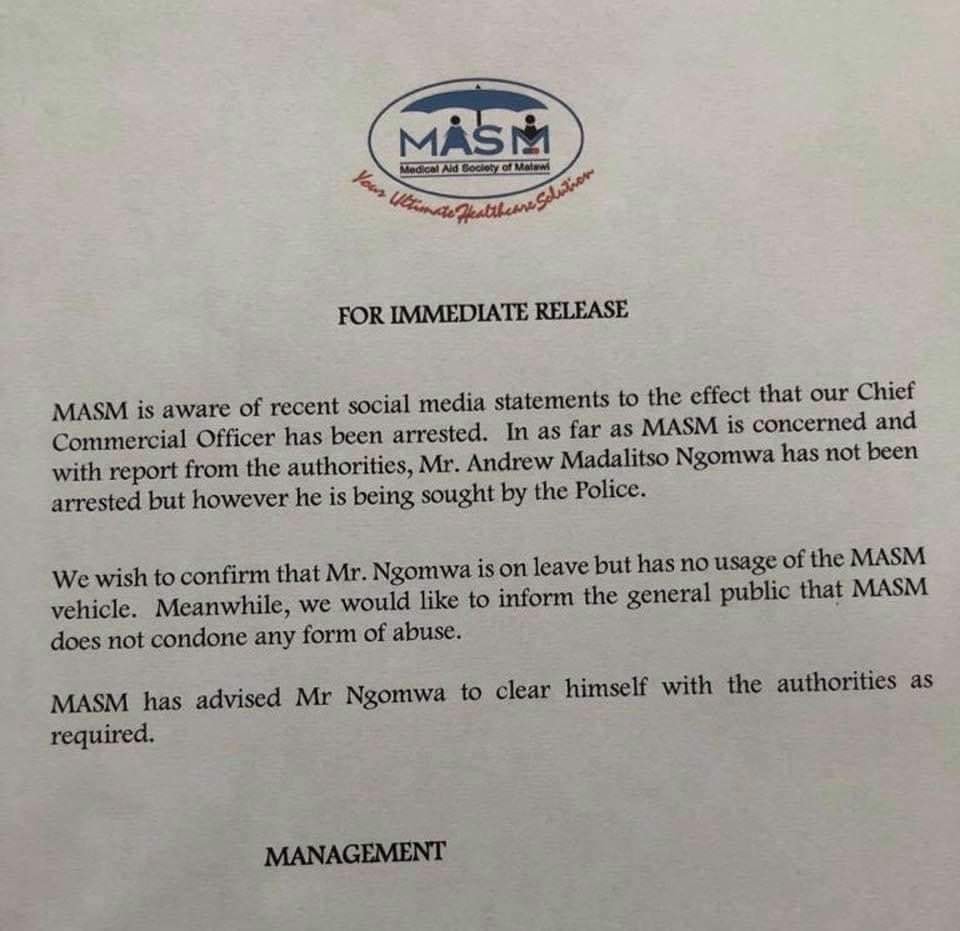 (Visited 310 times, 1 visits today)