Postmortem conducted on the body of late Alexander Waya who once worked as an accountant at the state owned Electricity Supply Corporation of Malawi (ESCOM) has revealed that he died of food poisoning.
Waya died mysteriously in November last year in Mzuzu and burial was done without any postmortem.
Due to circumstances that led to Waya's death, relatives led by the father of the deceased ordered for exhumation of body which was done on September 4, 2020.
Postmortem conducted at Zomba Central Hospital has revealed that late was poisoned using Dimethoate poison.
The law enforcers have since launched an investigation on the matter.
Below is the autopsy report;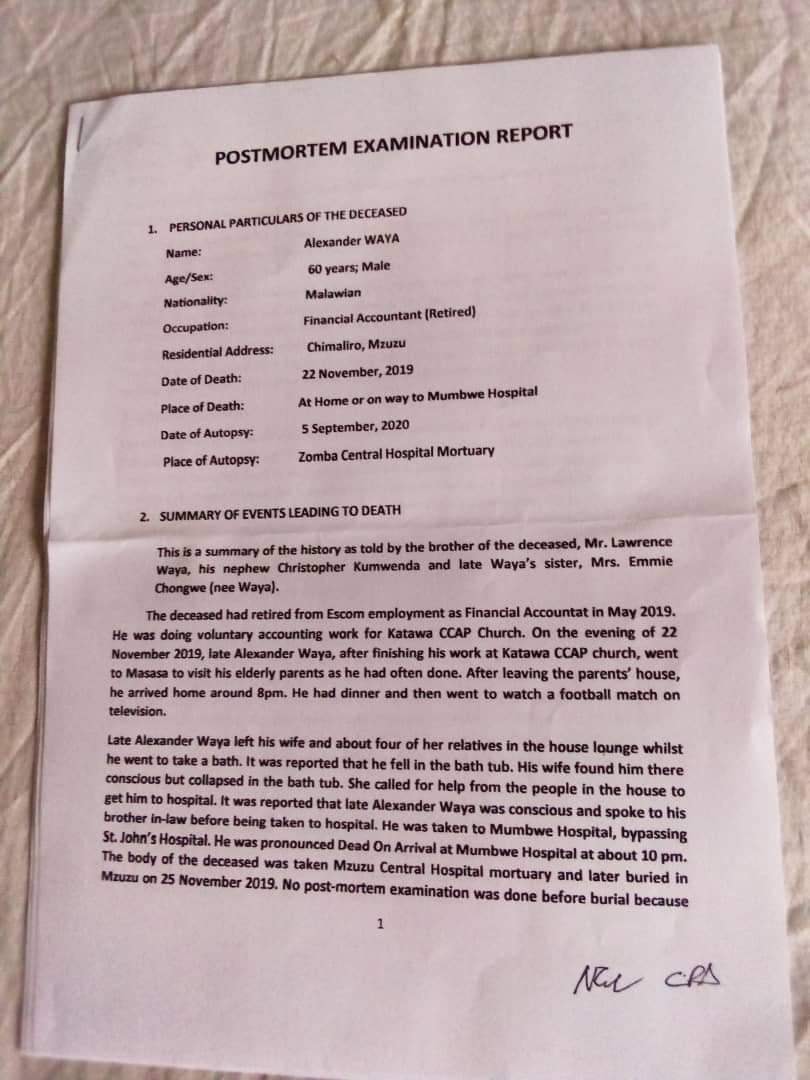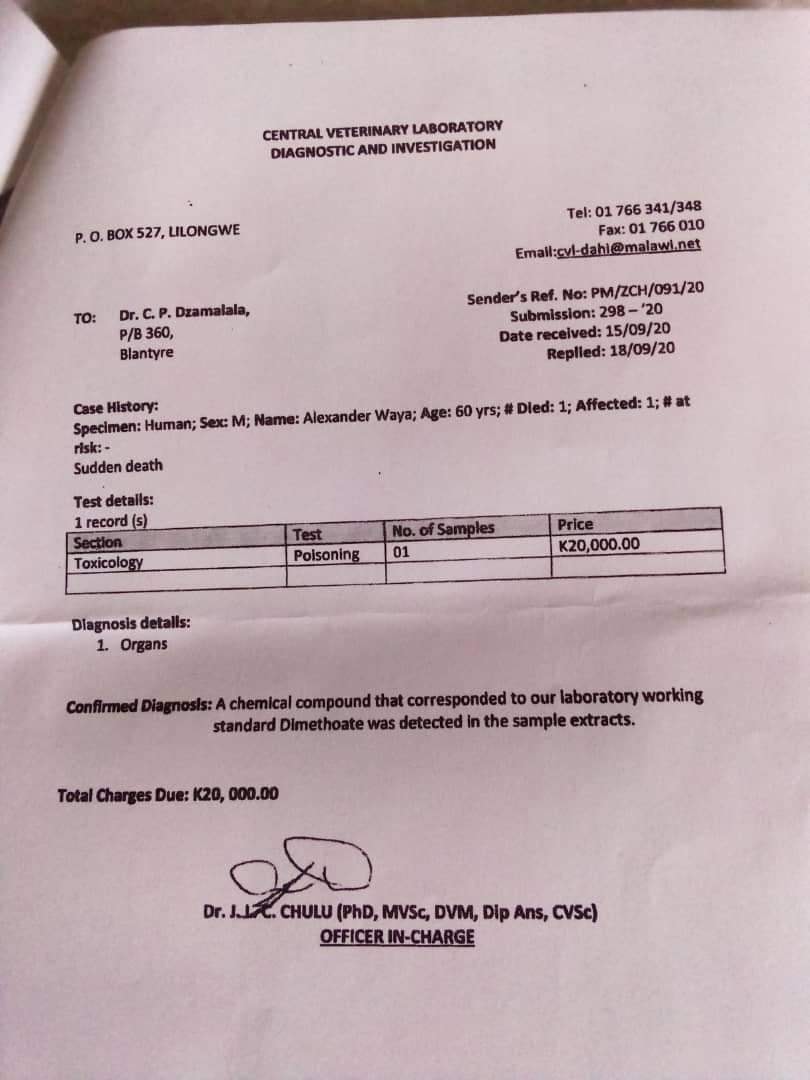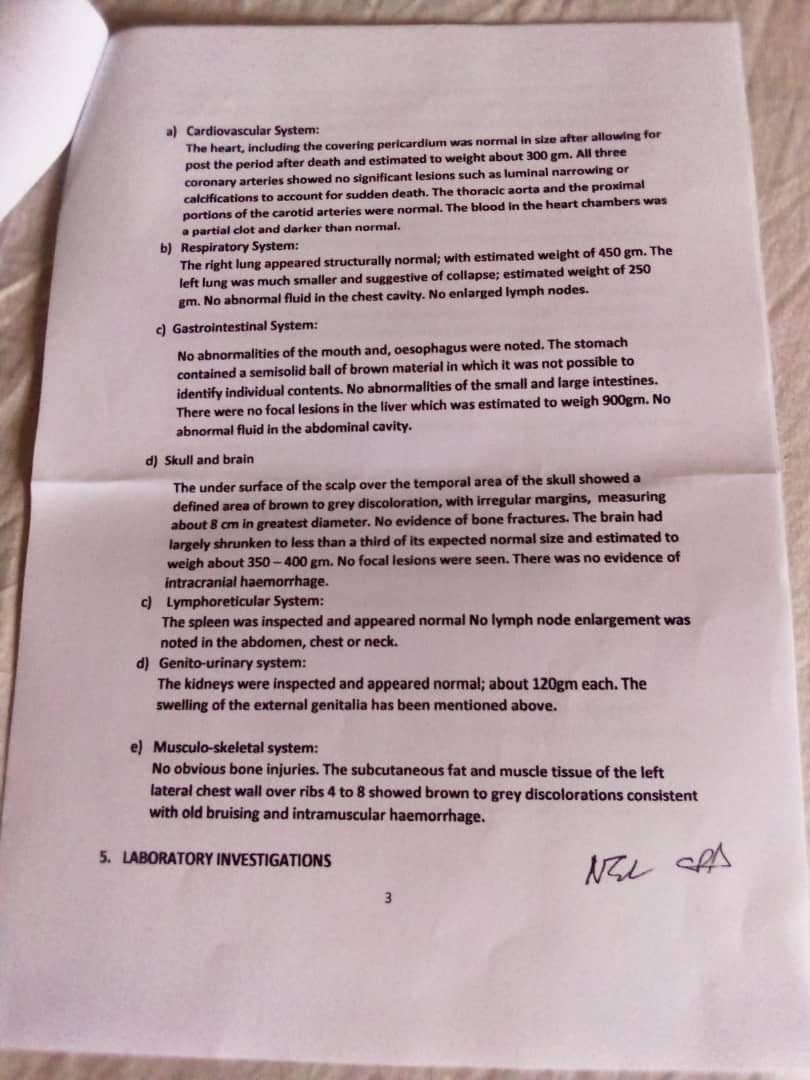 (Visited 958 times, 1 visits today)
Subscribe to our Youtube Channel :
Follow Us on Instagram