UNITED KINGDOM – Kerri Barnes has raised more than £8,000 after braving the cold and cycling on Sunday, Nov 29, wearing nothing but underwear.
Kerri set out to fundraise for mental health charity Mind, having lost a cousin to suicide and seeing the shocking statistics around it.
But the idea of going naked on a bicycle was not exactly her initial idea.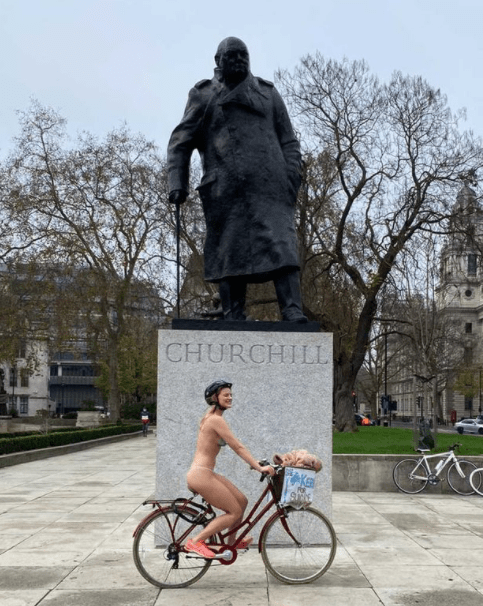 It was not until her housemate joked a naked bike ride was an option that Kerri decided she would give it a go.
Speaking to LADbible, Kerri said: "I really wanted to do something this year to shine a light on raising awareness of suicide prevention and to raise some money for Mind – because they've just experienced their biggest increase in calls, since the second lockdown began.
"Unfortunately, a very close relative made a few attempts on their life in the first lockdown and one of my cousins did kill herself about nine years ago.
"So, I wanted to do something and I thought I'd do something a bit ridiculous – then my housemate suggested the naked bike ride."
Kerri has had plenty of backing on social media for the chilly ten mile stunt.
She said: "I put it out on social media and the reaction has been overwhelmingly positive and supportive.
"I think because everybody seems to have suffered in some way with their mental health this year – I think it's made people very empathetic towards mental health problems."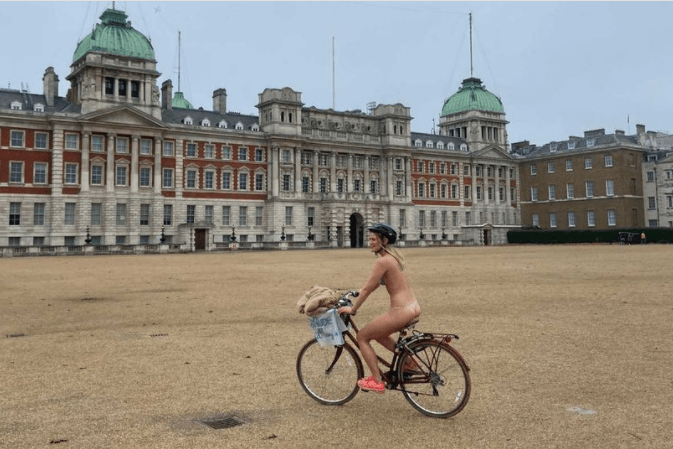 To prepare for touring London naked in late November, Kerri trained by having cold showers which she has since admitted did not quite compare.
Kerri added: "Bloody hell, it was cold!"
Crdit: ThatCerebrity
Subscribe to our Youtube Channel: