Vice President Dr Saulos Chilima has warned against construction of sub-standard roads, saying it is costing Government huge sums of money in rehabilitation.
Chilima fired the warning shots in Nkhotakota Game Reserve when he inspected progress of the K4.3 billion and 33 kilometer Nkhotakota – Nsulira road.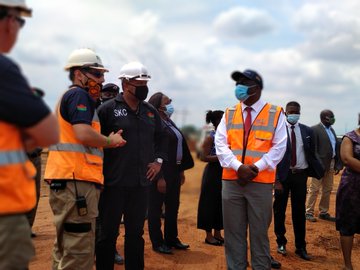 He observed that most roads whose lifespan have not ended , are in bad state partly due to weather but mostly due to poor work-manship.
The VP challenged Roads Authority and the Principal Secretary for Transport and Public Works, Patrick Zimpita, to review standards.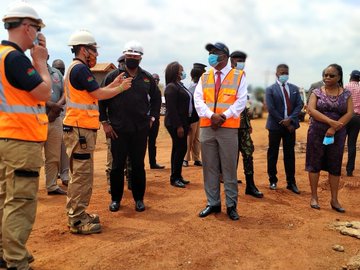 He concured with the VP on the enforcement of adherence to standards so that Malawi's standards are at par with other countries.
The road contractor is Shire Construction Company.
Credit: MBC
(Visited 209 times, 1 visits today)