Zambia Army officer who killed his girlfriend, Dr Tasila Tembo has finally appeared before Lusaka Magistrate's Court.
Lieutenant Nigel Musonda Mwaba, 33, was arrested on December, 3, 2020 after he went on the run.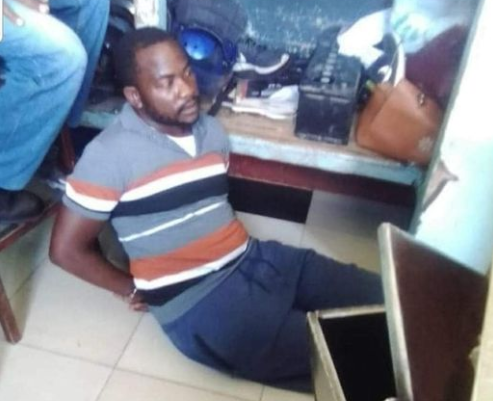 He was brought to court by Army officers in civil clothing while he was cuffed on both his hands and legs.
It is alleged that Lt Mwaba on an unknown date but between October 24, 2020 and October 26, 2020 at Lusaka murdered Dr Tasila.
Investigations into the matter led to the discovery of Dr Tembo's body in a decomposed state covered with leaves in Nanking Army Training Centre in Mikango area.
Reports say the accused beheaded the girlfriend after she decided to end their relationship.
The accused was arrested a month later after he was spotted at Leopards Memorial Park around 16:00 hours on the material day when he requested workers at the cemetery to show him where Dr Tasila had been buried.
(Visited 2,697 times, 1 visits today)
Subscribe to our Youtube Channel :
Follow Us on Instagram