The Living Word Evangelistic Church (LIWEC) has cancelled the performance of a renowned Nigerian worshipper Jimmy D Psalmist which was scheduled to take place on December 31, 2020 in Blantyre during a crossover service.
According to a press statement seen by this publication, the decision to cancel the performance was reached due to new Covid-19 restrictions that have been put in place by the Presidential taskforce on Covid-19.
"It has been very difficult to finalize a contract with the renowned artist due to unfavorable circumstances that have been imposed by the Covid-19 Taskforce recently," read part of the statement.
Jimmy D Psalmist has confirmed of the development adding that in the near future the privilege to fellowship together will be granted.
"Malawi, I regret to announce that due to the recent wave of the covid-19 pandemic around the world, I will not be performing at this event. I trust god that he will grant us the privilege to fellowship together in the nearest future," he said.
The Taskforce recently banned the gathering of more than 100 people in public places in order to halt the spread of Coronavirus as the country is being hit by the second wave of the pandemic.
According to the statement, the ban has jeopardized the process of having the Mighty Man of War in the country to perform.
However, the Church has stressed that the vent will go on as planned whilst following the measures put in place to avoid the spread of Coronavirus.
The crossover will take place at Mpira Stadium in Blantyre and leader of LIWEC Prophet David F. Mbewe is expected to preside over the crossover service.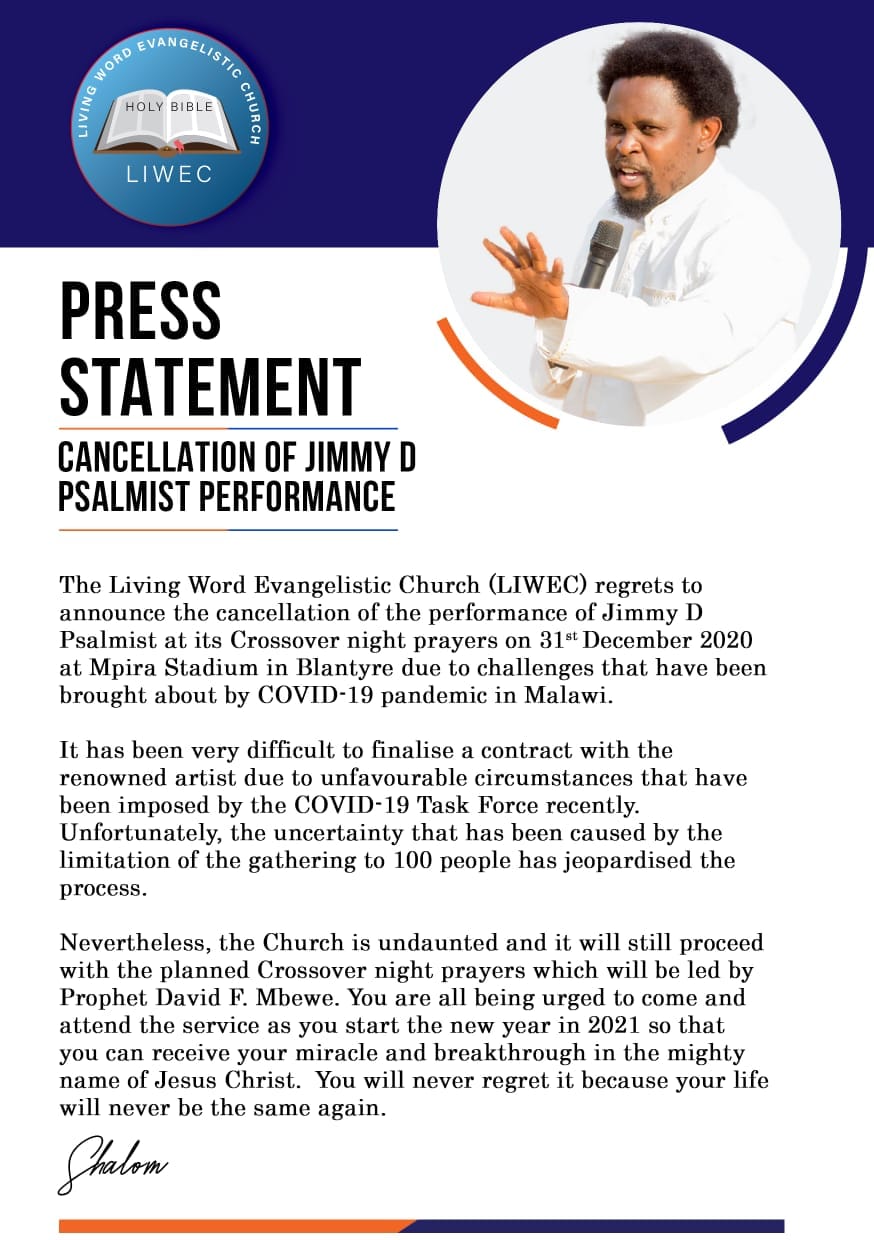 Subscribe to our Youtube Channel: