Leader of Opposition Kondwani Nankhumwa who is also Democratic Progressive Party (DPP) Vice President for the South has dragged to court the party spokesperson Brown Mpinganjira and three other top officials for defamation.
This follows a fracas that happened in the capital Lilongwe weeks ago where some DPP youth cadets led by Alex Mawaya assaulted Mpinganjira, Francis Mphepo and Chimwemwe Chipungu during a media briefing.
Mpinganjira accused Nankhumwa of hiring the said DPP youth cadets to attack them.
The claims were followed by a media briefing organized by DPP Regional Governor for the South Charles Mchacha and DPP Vice President for Central Region Zelia Chakale where they called for Nankhumwa's apology over the fracas.
Mchacha, Chakale and Imran Mtenje further threatened to bar Nankhumwa from campaigning ahead of the party's elective conference currently scheduled for July 2023.
But Nankhumwa refused to apologize and threatened to drag the said officials to court. Nankhumwa has since now dragged to court the four top officials.
Below is the court file;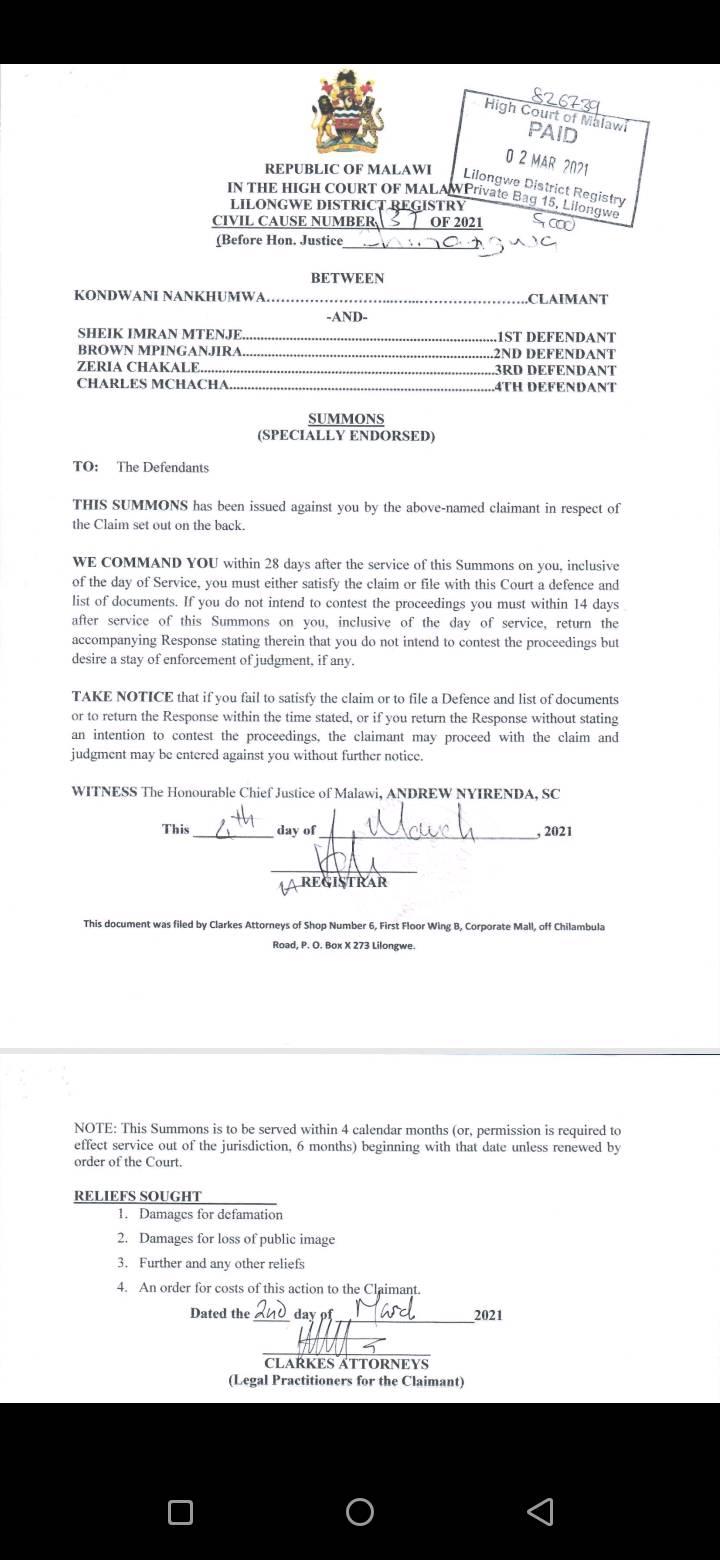 (Visited 233 times, 1 visits today)