The Malawi Energy Regulatory Authority (MERA) has announced a hike in pump fuel prices.
According to Publicist for the Authority, Fitina Khonje, the price adjustment will be effective from midnight tonight.
Below are some of the changes per litre.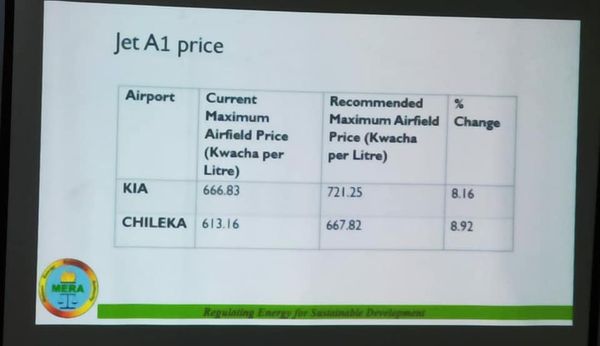 The cost of petrol has risen from K834.60 to K899.20 representing an increase of 7.74 percent.
Diesel pump price has been adjusted from K826.40 to K898.00 representing an increase of 8.66 percent.
There is a 17.35 percent price increase for paraffin. Its price has gone up from K613.20 to K719.60
Khonje has announced the development during a press briefing on Monday evening in Lilongwe.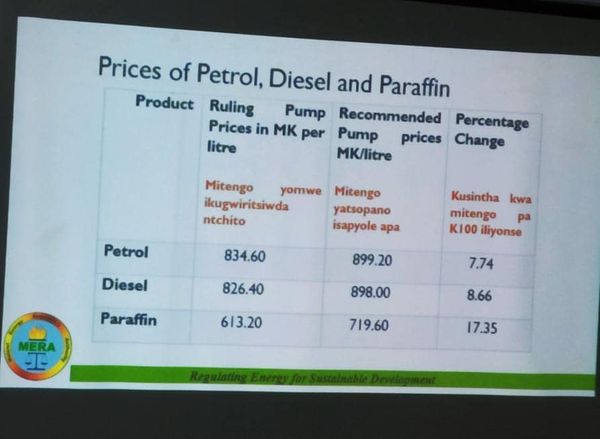 She has attributed the hike to increment of free on board prices as a major factor for the adjustment, saying this has increased landed costs.
According to Khonje, the adjustment is in line with the country's Automated Pricing Mechanism which triggers price change in case of price increase or decrease of up to 5 percent or more.
The fuel price was last adjusted upwards in December last year.
(Visited 1 times, 1 visits today)
Subscribe to our Youtube Channel :
Follow Us on Instagram