A friend in need is a friend indeed. This saying has finally come to pass for the Malawi Police Service (MPS) following a kind gesture shown by Old Mutual Malawi which has donated 5K va 48v Solar Systems to three police units in the country.
Apart from the donations, Old Mutual Pensions Services Company has also renovated the Police Units namely; Ilomba in Chitipa, Chezi Police Unit in Dowa and Nambazo Police Unit in Phalombe.
Speaking at the official handover ceremony which took place at Nambazo Police Unit in Phalombe, the company's General Manager Taonga Manda said Old Mutual highly values the role that the law enforcers play in providing security in the country hence the donation.
"One of the guiding believes for Old Mutual operations is to be "a certain friend in uncertain times" so when we approached the Malawi Police Service we asked if we could be able to help in some of the arrears where they needed help and they guided us to the fact that they have got certain police units where there is a lot of work happening but they are having challenges because they do not have electricity and through their guidance they identified Nambazo, Ilomba in Chitipa and Chezi in Dowa.
"These are the places where they guided us that we can come in and help and we decided to erect these Solar Panels to help in the work that is happening in these three key areas," said Manda.
According to Manda, Old Mutual has spent Mk20.8 million in erecting the Solar Panels and renovations of the said units.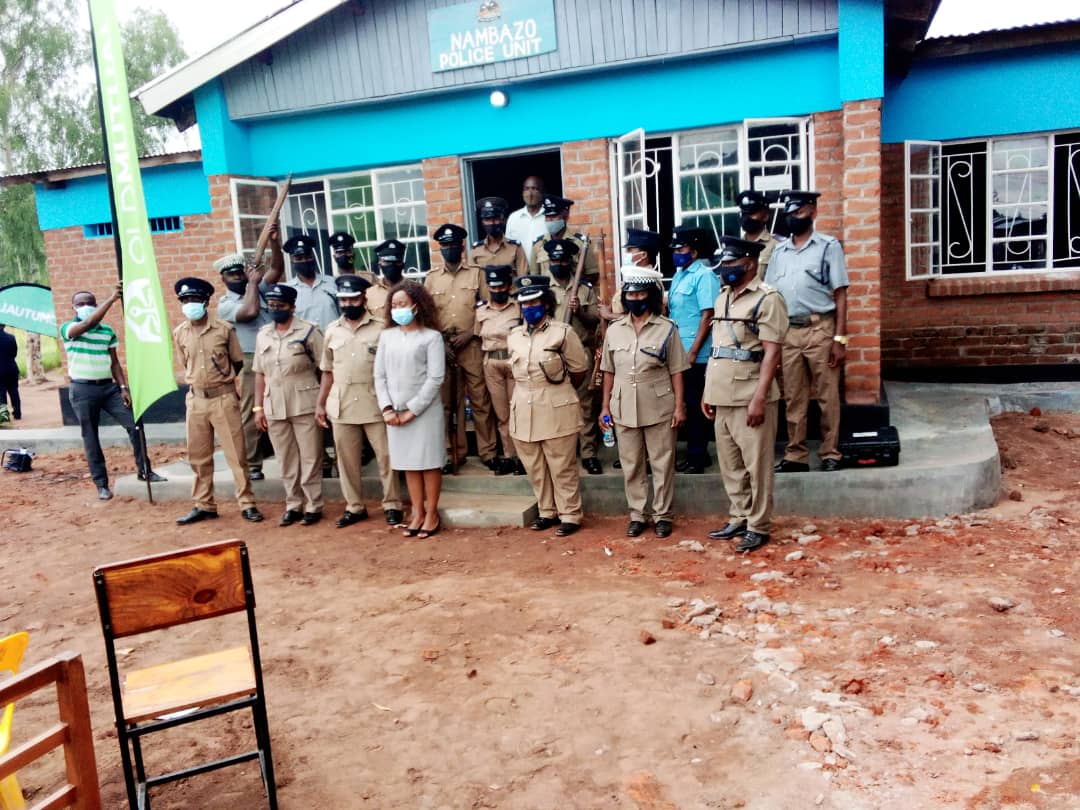 On her part, Commissioner of Police for the Southern Eastern Region Sekani Tembo who was also the guest of honour at the function hailed Old Mutual for the timely donations.
"Previously police officers assigned to Nambazo had difficulties in assisting complainants especially during the night due to lack of power but with the coming in of the solar power this will simplify the work of our law enforcers and we don't take this donation for granted. We say thank you to Old Mutual," said Tembo.
She then urged people around Nambazo Police Unit take good care of the Solar Panel and the newly renovated building.
Tembo further warned anyone involved in stealing or vandalizing the police unit that the law will take its costs once caught.
She also warned the community to desist from taking the law into their own hands.
(Visited 12 times, 19 visits today)
Subscribe to our Youtube Channel :
Follow Us on Instagram