A Ugandan woman who had won full rights to husband's property after she sued him over child support has lost it all after a DNA test revealed the husband was not the biological father of her child.
According Africa Fact Zone, the said woman (Name withheld) took her husband to court over what she described as inability to provide Financial support for their child thereby seeking the court to help her out.
She got what exactly she wanted after the court in their ruling gained her full rights to the man's property and business.
The man who was then really not happy with the court ruling later dragged his wife for a DNA test and this was where his justice was served.
Outcome of the test revealed that he is not the child's biological father.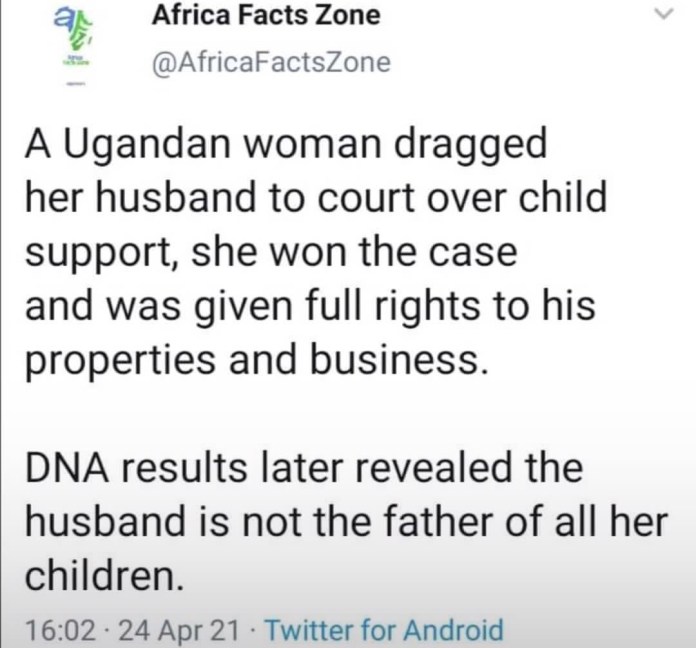 (Visited 96 times, 1 visits today)
Subscribe to our Youtube Channel :
Follow Us on Instagram