Malawi depends on its agriculture for about a third of its Gross Domestic Product, with four out of five Malawians living in rural areas. As such, it is not surprising that the majority of Malawi's economic movers are agricultural and agro-related products. Here are the ten biggest industries in Malawi you should know.
1. Service Sector
Moody's Analytics says that Malawi's service sector accounts for 55.9% of its Gross Domestic Product. It includes tourism, health services, retail, transport, telecommunication, banking, and education services.
Tourism alone accounts for 4.5% of Malawi's national GDP. Lake Malawi remains the main driver of the country's booming tourism industry. Other noteworthy sites include the Zomba Plateau and Mulanje Mountain. The Chongoni Stone Age rock paintings also draw thousands of tourists every year.
The national government controls the majority of corporations in this industry, which may help explain why the revenue is not as robust as that of other African countries. Nevertheless, the government continues to ease the flow of foreign investments to help buoy the economy.
2. Tobacco
Tobacco is Malawi's top agricultural product, accounting for about 15% of the national GDP. In 2018, the country produced 95,356 tons of burley tobacco, worth more than $100 million.
Malawi supplies raw tobacco to four of the world's largest transnational tobacco companies, including Philips Morris, British American Tobacco, Japan Tobacco International, and Imperial Brands.
In 2019, the country's net tobacco sales totaled $237 million. Unfortunately, 2020's deadly combination of extra-wet weather conditions and the COVID-19 pandemic resulted in a 26.4% decline in tobacco sales worth $174.5 million.
3. Maize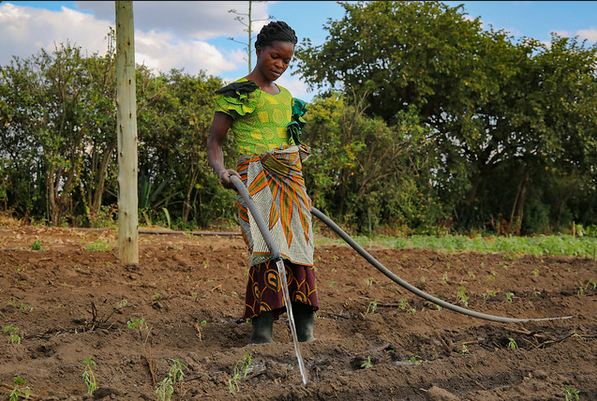 From 1961 to 2020, Malawi's maize production grew by 460%, from a low of 675 thousand metric tons in 1961 to 3.78 million metric tons in 2020. The country's highest maize production occurred in 2014 when Malawi registered 3.978 million metric tons for a 489% increase from 1961.
In February 2018, the Malawian government banned maize exports to address the growing food insecurity. The country's agricultural sector suffered a massive blow because of bad weather.
in January 2021, the Malawi Ministry of Agriculture updated its national food balance sheet, showing a sizable maize surplus from the previous year. It allowed the national government to lift the export ban and pave the way for revenue generation.
4. Dried Legumes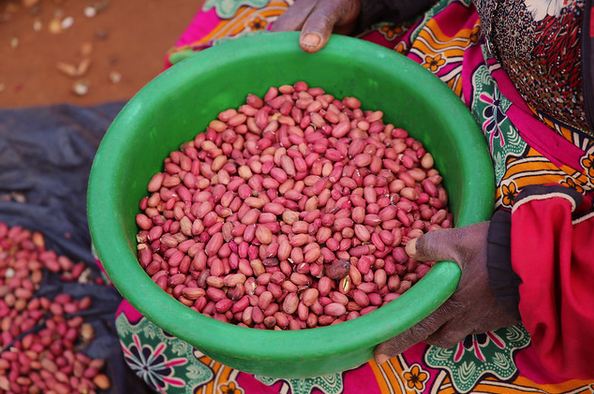 Dried legumes account for 8.8% of Malawi's total exports, with groundnuts forming 27% of total sales. It is a multi-million industry worth $116.638 million. The country also produces an average of 185 thousand metric tons of Pigeon peas, worth $85 million.
Malawian farmers also grow other beans, producing up to 170 thousand metric tons, valued at $75 million. Cowpeas are another driving force in the nation's economy, producing about 75 thousand metric tons with an international market value of $18 million.
5. Sugarcane
The latest sugarcane production figure for Malawi is 3.136 metric tons in 2019. It is a 912.35% increase from its 1966 figures at only 34,000 metric tons. The growth reflects the national government's successful Green Belt Initiative, consolidating its food security gains.
Unfortunately, GBI became a contentious topic among scholars, agriculture experts, and the government. Some quarters scored the government's land-grabbing activities to justify the GBI's implementation. Nevertheless, sugarcane production continues to be a major force in Malawi's economy.
6. Tea
With more than 68,000 Malawians working in plantations, tea is one of Malawi's most important export crops. It is also one of its most important industries driving the country's economy.
The country produces close to 55 thousand tons of tea every year, with a market value of $55 million. Unfortunately, only 6% of the tea production comes from smallholder tea growers. Large foreign-owned commercial tea estates operate the remaining 94%, especially in Malawi's southeast regions of Mulanje and Thyolo.
7. Cotton
Cotton is a favorite raw material of different industries, mainly textiles. Unfortunately, Malawi's cotton production outlook for 2021 is not as robust as expected. Experts say the nation can see a 70% reduction in cotton production, affecting Malawi's forex.
Its highest cotton output was 249,000 480-pound Bales in 2013. In 2020, the country only produced about 90 thousand 480-pound Bales of cotton for a 63.85% reduction. Regardless, cotton remains one of the country's major economic movers, employing close to 15,000 Malawians in cotton plantations.
8. Peanuts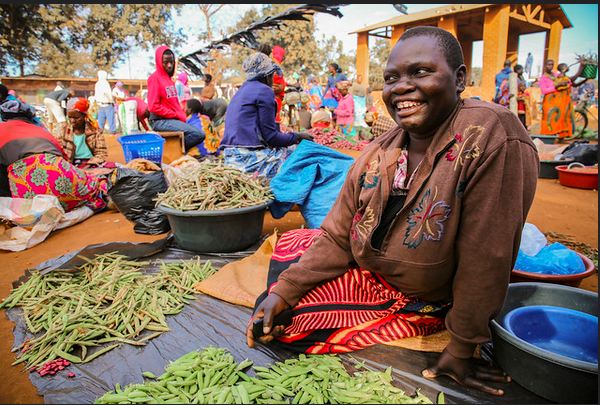 While Malawi's dried legumes industry has a significant contribution to the national GDP, its peanut industry is not far behind. As of 2019, Malawi produced more than 350 thousand metric tons of peanuts. It is a 175% increase from its 1961 peanut production of only 127 thousand metric tons.
The country's highest peanut production occurred in 2014 when Malawi's peanut growers leveraged favorable weather conditions and a renewed interest in peanuts. The nation produced close to 400 thousand metric tons that year.
9. Coffee
The country's most productive year was in 1993, when it produced 109,000 bags of coffee, equivalent to 6.54 metric tons at 60 kilograms per bag. In 2020, its coffee production declined to 9,000 60-kilogram bags, equivalent to 540,000 metric tons.
As of March 2021, the country already has the same coffee production it had for the entire 2020. That is why many coffee industry experts are optimistic about the country's 2021 coffee production.
The country exports most of its Malawi coffee to the United Kingdom, Germany, Switzerland, and South Africa. The Japanese market also has a free trade agreement with the nation's coffee-growing communities.
10. Manufacturing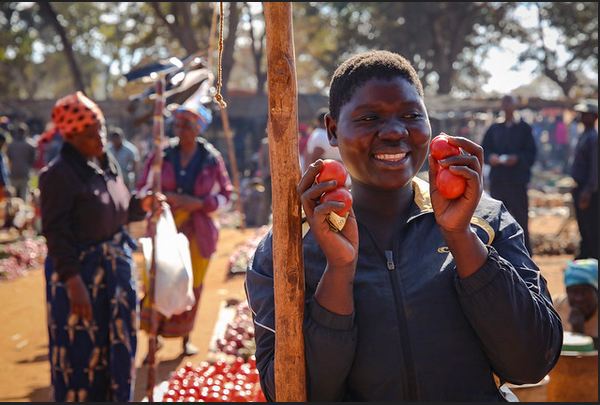 Malawi's manufacturing industry may pale in comparison to other countries, but it still contributes about 10.7% to the nation's GDP. Its robust agricultural industry provides manufacturers with affordable and high-quality raw materials to produce cigarettes, processed food, fertilizers, furniture, construction products, and consumer goods.
The national government also provides the necessary foundation for manufacturing development. Sadly, unskilled labor, less-than-appealing business climate, and a poorly-developed infrastructure continue to challenge government efforts.
Conclusion
These ten biggest industries in Malawi continue to provide hope to the nation's 19,129,952 people. While the ongoing pandemic, unpredictable weather, and geopolitical uncertainty can put a dent in the country's economic pursuit, some experts believe that a brighter future for Malawians awaits.
About the Author
Charles Vallena is the founder and managing editor of Cuppabean.com, a coffee blog that helps people make better coffee by providing expert insights, recipes, and in-depth reviews on coffee makers. Follow Cuppabean on Facebook here.
(Visited 88 times, 1 visits today)
Subscribe to our Youtube Channel :
Follow Us on Instagram