By Chisomo Phiri
In an effort to empower youths in the country, Dzuka Africa organization, a Blantyre based nonprofit making organization under Digital Malawi Project is training the youths in startme-up entrepreneurship skills from the four districts Blantyre, Zomba, Chiradzulu and Thyolo.
The organization in partnership with Public and Private Partnership Commission (PPPC) launched the project in January this year where 60 youths from Blantyre district alone are expected to gain entrepreneurship skills to enable them to be employable for entry-level jobs.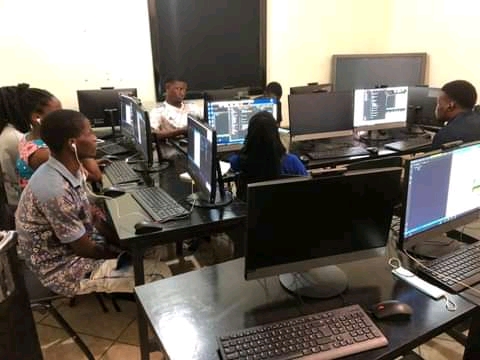 The Managing Director for Dzuka Africa Organization Dineo Mkwezalamba said for them to make this training more successful they partnered with local community-based organizations (CBOs) that are already working in these four districts so as to help them with the youth recruitment process. She said they also partnered with sanwecka for basic computer literacy skills, funtech from Zimbabwe for intermediate and advanced computer literacy skills.
"Upon knowing that we can't make this training successful alone, we made partnerships with Sanwecka here in Malawi and Funtech from Zimbabwe for simple computer literacy lessons that are in the programme. We also partnered with Elysian Magazine and MN Creative Action that are helping us in aiding the management of internal operations for the programme" said Mkwezalamba.
The Organization through Digital Malawi Project Managed to engage over 100 participants from each district and intend, after a rigorous selection process, commenced the training in April this year where 26 participants are attending the training physically and 34 attending their trainings online all from Blantyre district respectively.
Commenting on how the trainings are progressing, Mkwezalamba said as an organization they believe that the digital platforms will enable participants to engage with the program long after the delivery is done. She said entrepreneurship is a lifestyle and journey hence startmeup Digital Platform allows for a reflection and ongoing learning at one's pace.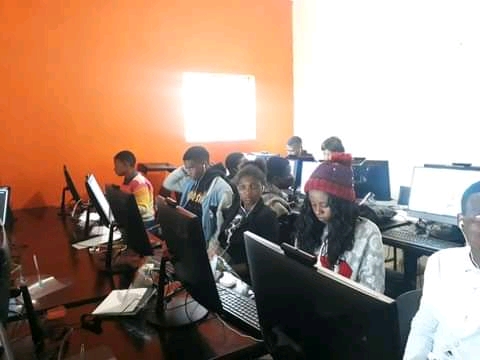 "The training is progressing well, we started with email creation to enable the participants to log in to the entrepreneurship digital platform startmeup program. The program is being delivered online and there are mentors who support the participants with Chichewa translation where they are not understanding" Commented Mkwezalamba.
She added "Of the 26 youths who are taking the course physically, each individual was allocated a computer and earphones to aid in their lessons. They also received face shields to protect them from the risk of COVID-19, the global pandemic. For Sure, this training has given us an opportunity to test to test our program and we are happy with the progress we are making and the youths love it too".
In his words, one of the participants David Banda thanked Dzuka Africa organization for the training saying this will help them boosting up their business ideas and make the progress.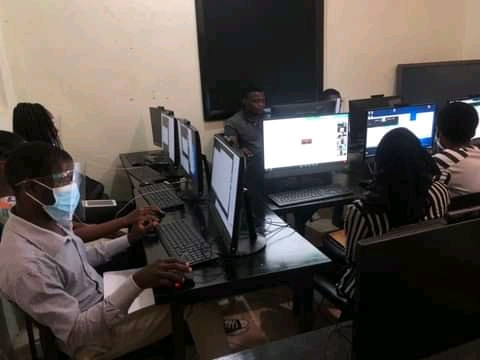 "With this training, we will now be able to make successful business ideas that will in turn bring money. Of course we had a number of unforeseen challenges, modules not uploaded in time by the by the administrators, internet instability and slow space for other participants but we have managed to overcome all these challenges because we know there reason why we are here and where are we going to. We say thank you to those who are funding the program, we don't take it for granted", Thanked David.
The Digital Malawi Project aims to have digitally trained 717 youths and 480 entrepreneurs between the ages of 6-29 by the year 2023 in 12 districts Blantyre, Zomba, Thyolo, Neno, Chiradzulu, Mulanje, Nsanje, Mangochi, Machinga, Mwanza, Balaka and Phalombe and the Startme-up entrepreneurship skills training program is being delivered through the digital skills grants from the Digital Malawi Project with support from PPPC and is funded by World bank.
(Visited 5 times, 5 visits today)
Subscribe to our Youtube Channel :
Follow Us on Instagram