Female law enforcers in Mangochi have lauded Basadi operation as crucial in crime prevention.
The four-day operation that took place from May 25 led to several recoveries.
Mangochi Police Deputy Publicist, Amina Daudi says "Basadi" which means 'women' in Sotho and Tswana languages is an operation by female police officers across countries in the SADC Region and it focuses on combating priority crimes particularly against women and children, such as defilement, rape, assault, human trafficking, domestic violence and child labour among others.
"The main purpose of the operation is to display the active role female police officers play in law enforcement.
"The SADC Region operation was established in 2013 under the theme: 'We are on it, gender-based violence must stop,' " said Daudi.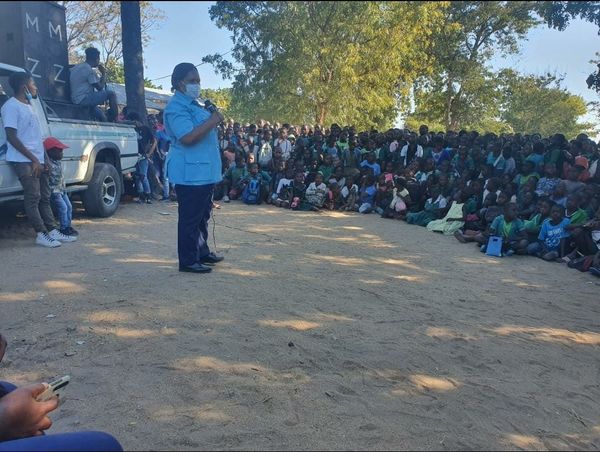 During the operation, Mangochi Police Women led by Assistant Commissioner of Police, Violet Kamwendo, conducted arrests, sweeping exercises, sensitization meetings and mounted roadblocks.
The female law enforcers apprehended Davie Banda, 52, from Mpinganjira Village, Traditional Authority Chimwala in the district who defiled a 17-year-old girl, who is also his wife's niece on the evening of May 25, 2021 when the wife went to attend lessons at the nearby mosque.
The team also stormed Namakadzu Village where they confiscated 350 twists and 5 kgs of illicit drug following a tip during traffic checks and searches. In the process, 10 motorists were also fined while four motorcycles were impounded for violating traffic regulations.
On the second day of the operation, the women in uniform, joined Umoyo Youth Club at Mpondasi Primary School where they sensitized learners on issues related to gender-based violence.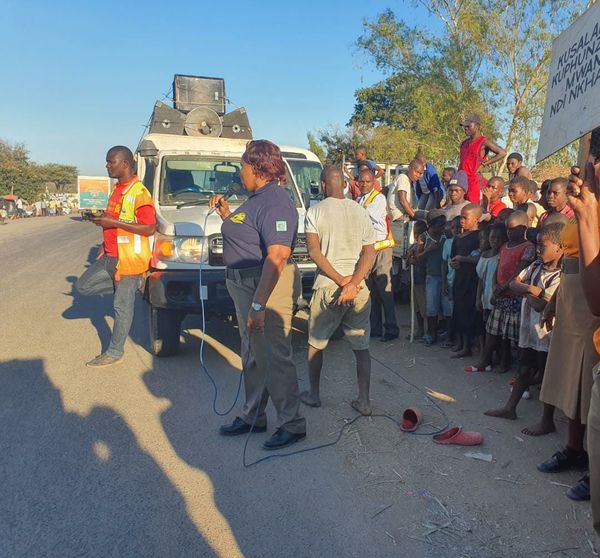 Among others, the station's Victim Support Coordinator, Sub Inspector Gift Karoti encouraged the learners to report the vice in the suggestion boxes placed in different areas by Police.
To mark the end of the operation, the female officers paraded along Mangochi-MonkeyBay Road. The team targeted trading centres along the road by sensitising the masses on issues to do with GBV and crime prevention.
Taking advantage of the Friday market day at Mpondasi Trading Centre where masses flock in to buy various goods, the female cops interacted with the vendors at the market sensitizing ton GBV and related cases.
Speaking in one of the roadshows, Kamwendo urged the community not to harbor criminals who are instilling fear in law-abiding citizens.
"Police are committed to protecting women and children, l, therefore, encourage you my fellow women not to conceal matters of sexual abuse," she said.
"I'm strictly warning those who tend to sexually abuse their female relations especially step daughters who are becoming perpetual victims," added Kamwendo.
Police say Basadi is a biannual operation and every policewoman in the SADC Region is supposed to participate
(Visited 7 times, 7 visits today)
Subscribe to our Youtube Channel :
Follow Us on Instagram