The now trending story on the internet is about TV Personality, Priscilla Kayira who according to sources was recently busted by her boyfriend in her rented apartment with her supposedly "Mesho" who also happens to be his boyfriend's friend.
The story unfolded on Tuesday and Malawi social media users don't seem to give it a rest as facebook feeds and WhatsApp statuses are still overcrowded with the term "Mesho" who has turned a hero in the incident in mention, according to people.
For a more insight of the story, below is a WhatsApp screenshot explaining what happened.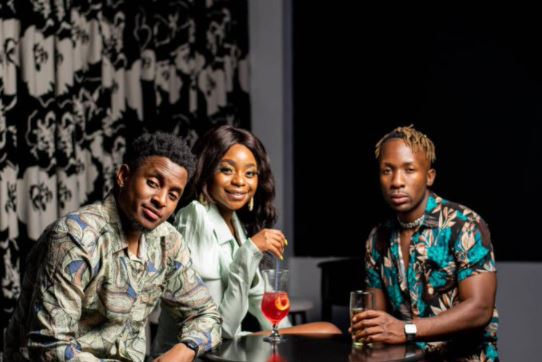 The story has received mixed reactions including funny ones by social media users who gives in more interest in scandals like this one.
See Some Reactions Below!!
@Ronald Van George commented, "Before you start building the relationship, find out first who owns the land. It might be community land
."
"Nkazi wa nzako ndiwako yemwe ukachenjera manja udya naye," commented Ine Ndi Stembridge.
Yharis Storms Jr adss, "That painful moment when u think she's only yours But Boooom u just find out that she is a girl of people,for the people and by the people…anyway kukhala mfirika nkofilikadi..
."
"Taphuzila kut mesho naye ndi munthu thawi zina tiziphasako mwendo," Carolyn Tamma Banda also commented.
ĒmmÄñƫēl GƍmĂšzgÄñī Mà ñgwÄ«rĂž III shared, "I just kicked my mesho out of our rented apartment in area 15 he be also saying he going to epic for the past 3 days and akangopita my girlfriend's phone yumakhala yozima."
"Boyfriend wa srs sakhala ndi mesho
 prisca kayira wapakulitsa nyemba uku
# zodiak yili manja mwanga," said BĂžy StĂŁr LĂȘgĂȘñd.
Ngwimoney King's comment led, "Friend wako sayenela kukhala friend wa nkazi wako ….koma anyamata osamagwila akazi opusa dolo anafela kuti chick yake imaoneka pa TV masana 2:30
."
Another one, Mtixy Mvulayagunda said, "Utha kudzala nkhwani mmunda mwako koma odya dzungu mkukhala wamunda wina poti nkhwani umayanga kusaka malo ena abwino."
Meanwhile, the noise is ongoing on social media.
(Visited 2,581 times, 1 visits today)
Subscribe to our Youtube Channel :
Follow Us on Instagram