Unfaithfulness in a marriage or relationship is referred to as infidelity. It can put a relationship and the people involved under a lot of stress.
The other person may feel crushed, alone, deceived, and bewildered as a result of the affair. An affair can sometimes lead to the termination of a relationship.
However, a heartbroken man has Allegedly took to his Twitter account lamenting over the way her allege girlfriend have been cheating on him by Allegedly sending immortal messages to a guy on Twitter.
The man expressed how Devastating he was after discovering that the lady he trusted with all his heart, bought everything for her, only to Discovered that she was sending bad pictures of herself to another Man, with the same phone he bought for her.
According to him women will disgrace you.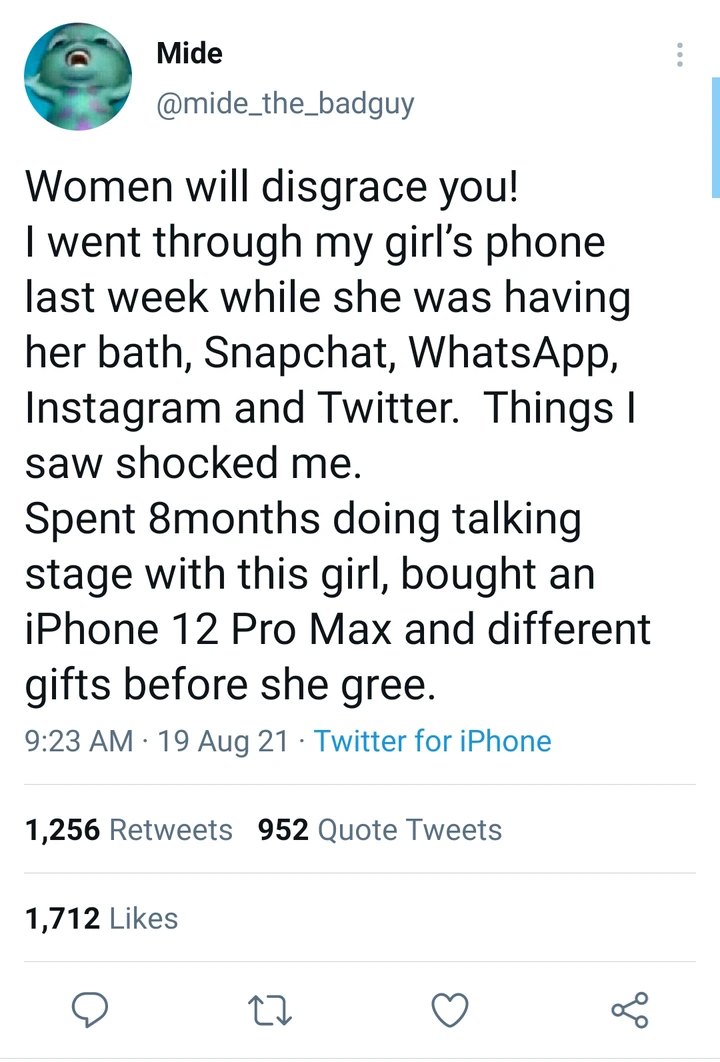 He said after knowing all her naughtiness, he immediately confronted her as she did not Denied the fact that she cheated, that led to their immediate breaks up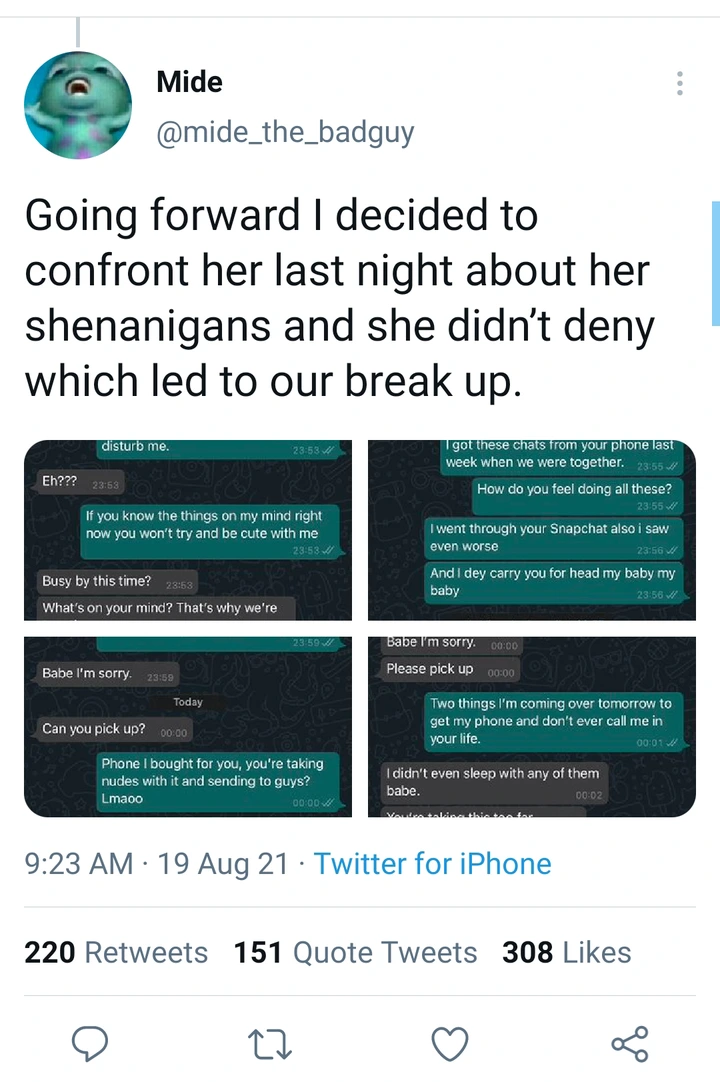 However, he vow to retrieve every single Thing he bought for the lady including the iphone 12 promax, which is barley three weeks Old.
We don't not include the picture the lady Send to the man, here because is Against platforms policy, if you are interested in seeing the message and pictures.
(Visited 327 times, 1 visits today)
Subscribe to our Youtube Channel :
Follow Us on Instagram