A few weeks ago, Guinea short musician and comedian Grand P broke up with his girlfriend Eudoxie Yao and he got a new girl but now he has returned to his one true love.
Yao came out claiming to have broken up with the diminutive musician after he cheated on her repeatedly. Netizens found this amusing and wondered where he got the guts to cheat on such a woman.
However, as it's said, true love is forgiving, Eudoxie decided to let go of all the pain and get back with him.
See Screenshot below: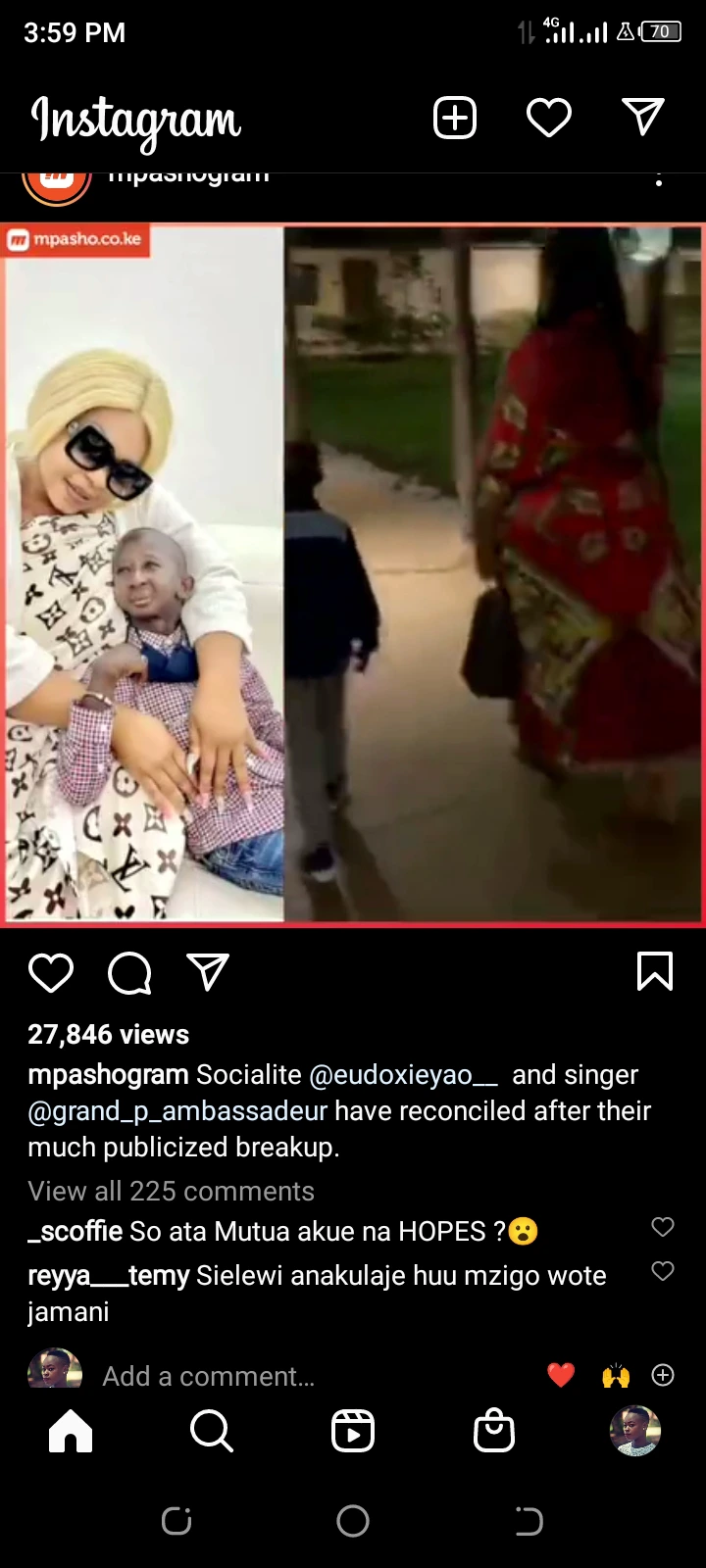 Their relationship has been talked about a lot with many claiming it is materialistic because in their view, if he was a poor guy, the lady couldn't even look at him twice.
(Visited 90 times, 1 visits today)
Subscribe to our Youtube Channel :
Follow Us on Instagram