Yesterday's episode of the show, Our Perfect wedding left the viewers more than entertained, the groom left viewers stunned after he revealed that he really loved his girlfriend that he had to spend a whole 3 years without sleeping with her because her girlfriend's dream was to get married first, and because he loves her he waited.
Yesterday, this couple got married and they went all out and till now people are still complimenting their beautiful wedding.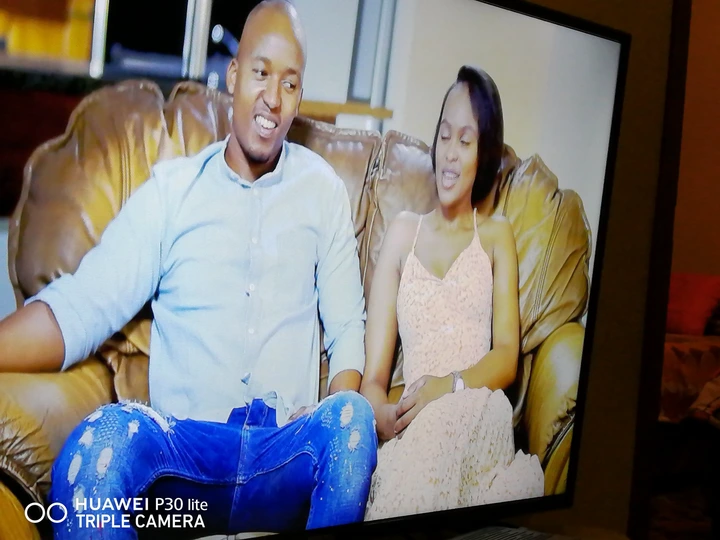 People then rushed to Twitter to give this man credits for waiting for his girlfriend for the whole 3 years without doing sleeping with her.
The wedding of this couple retrieved hope from many people and it convinced people that if someone loves you he or she will wait for you.
Viewers were inspired by yesterday's episode of Our perfect wedding "They spent 3 years without Klof Klof in their relationship. Uh oh when I grow up I want to be just like them" said an inspired Twitter user.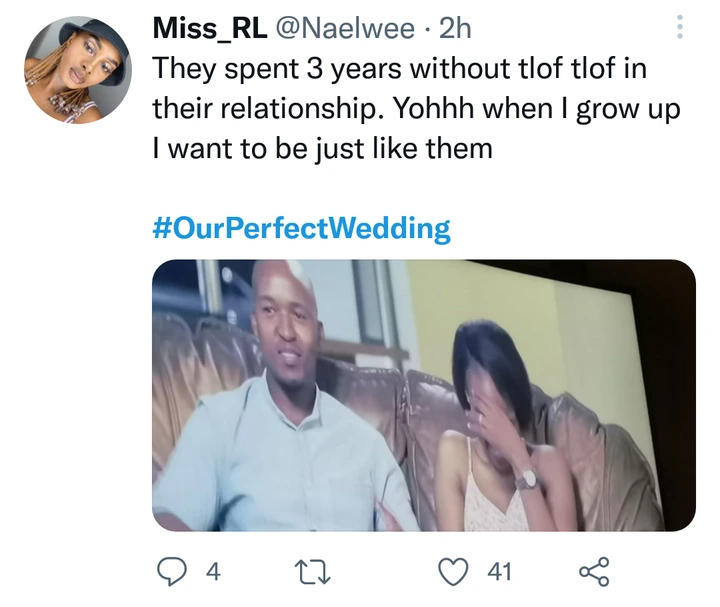 Some Twitter users couldn't stop complimenting these lovers who are now wife and husband "Lovely couple, next young couple pls" said a stunned Twitter user. "Can we all agree that these two are too cute…I love them" said an impressed Twitter user.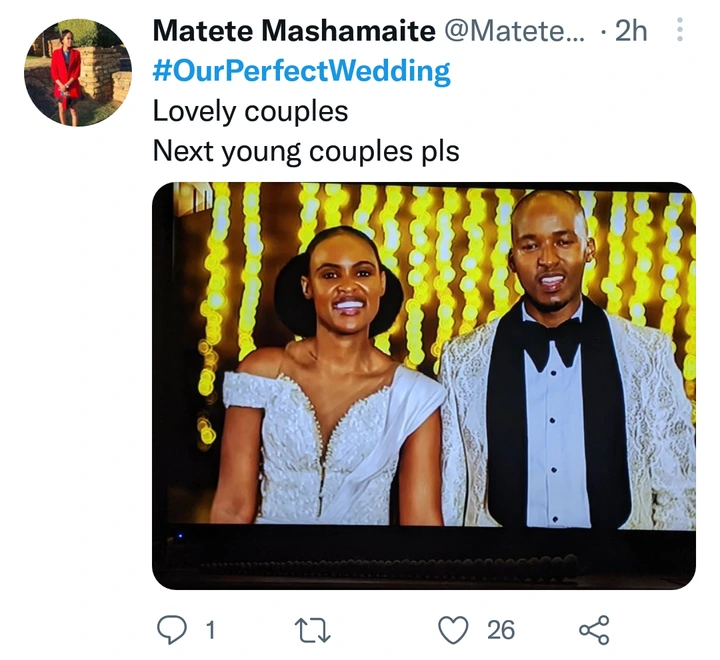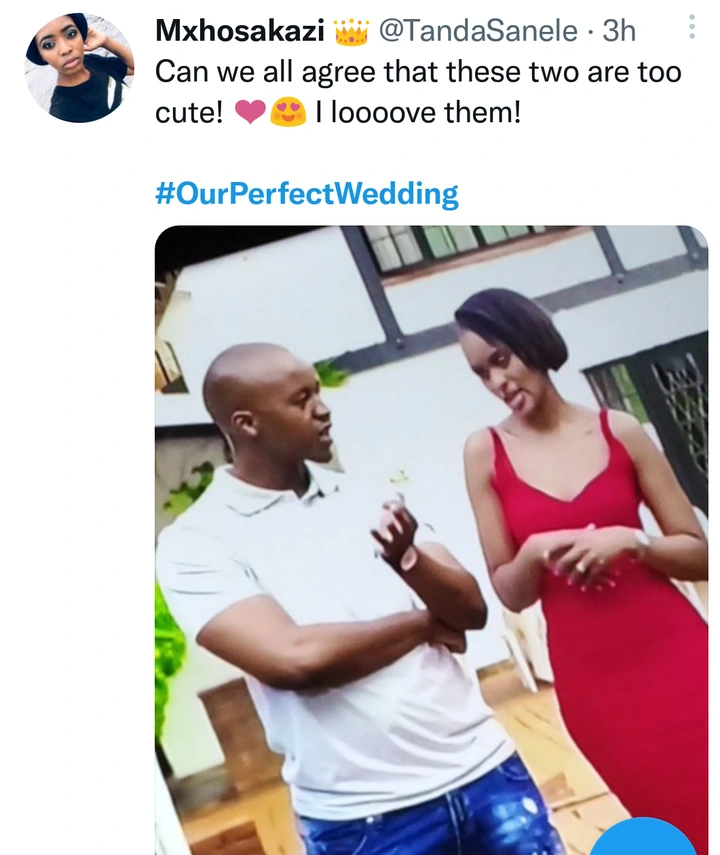 (Visited 89 times, 2 visits today)
Subscribe to our Youtube Channel :
Follow Us on Instagram