They say, the most painful moment that a man /husband find it difficult to forgive and forget, is to see his wife chewed by another man. Those who knows, they say if you want to destroy a man or rather rip him apart chew his wife.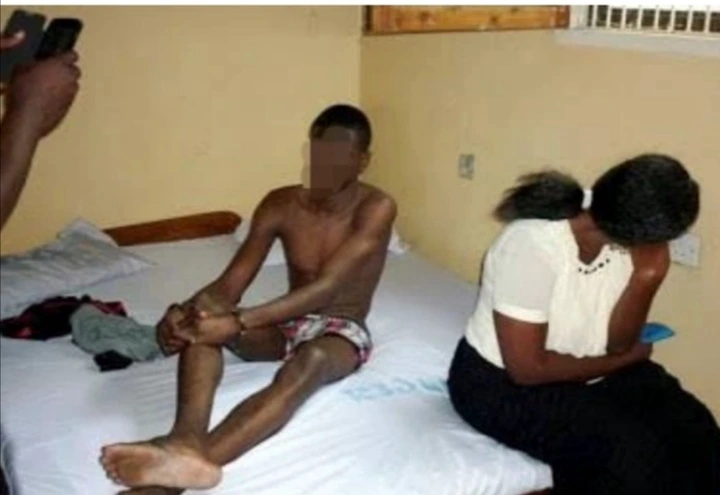 On the other side, woman of this days want young and fresh and to achieve that, many calls themselves sugar mommies and attract young boys by money in exchange of good bedroom service.
It has been reported that In Kenya, just outside Nairobi in one of apartments there, a husband caught his own wife being chewed by a 19 years old boy. The whole action was happening in their own bedroom and their own bed.
It was reported that they husband just decided to came home unexpectedly and wanted to surprise his wife unfortunately the wife gave him surprise first which he will never forget in his life.
According to sources, this was to for the first time happening and for this women it was different because rumors are saying this young warm blood boys oay her for such services.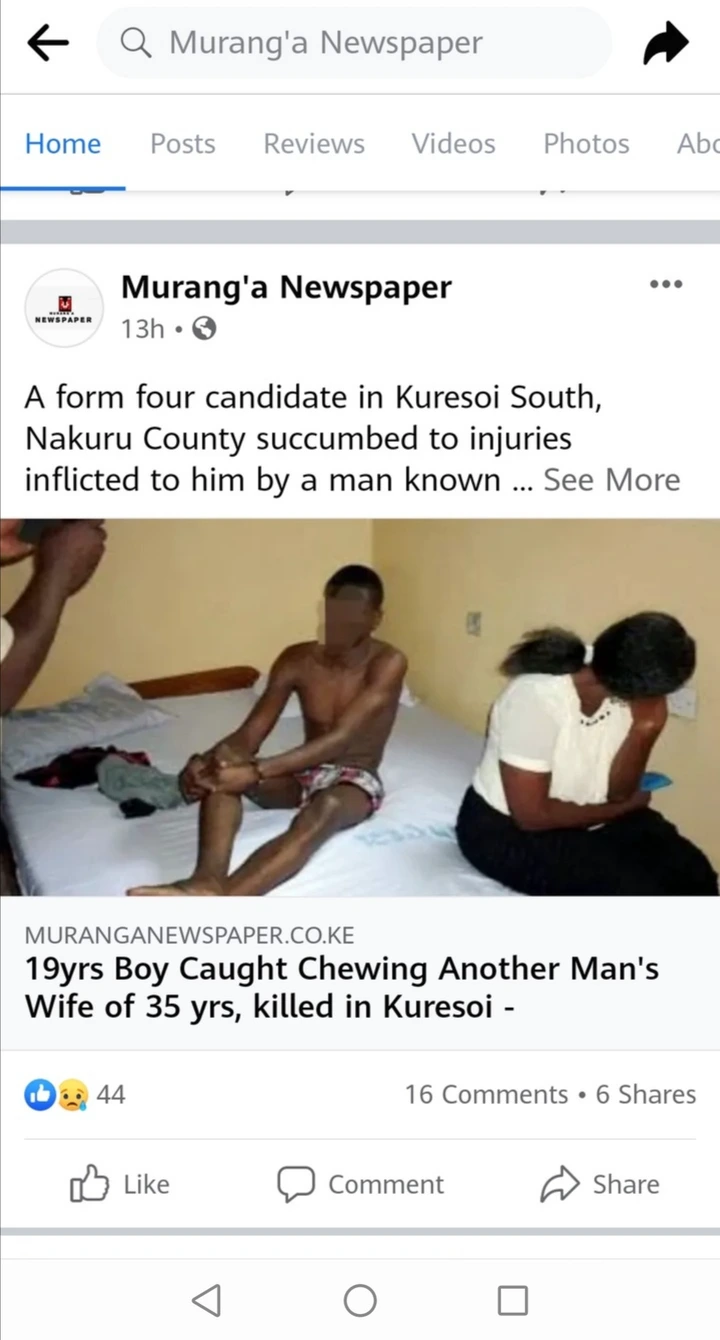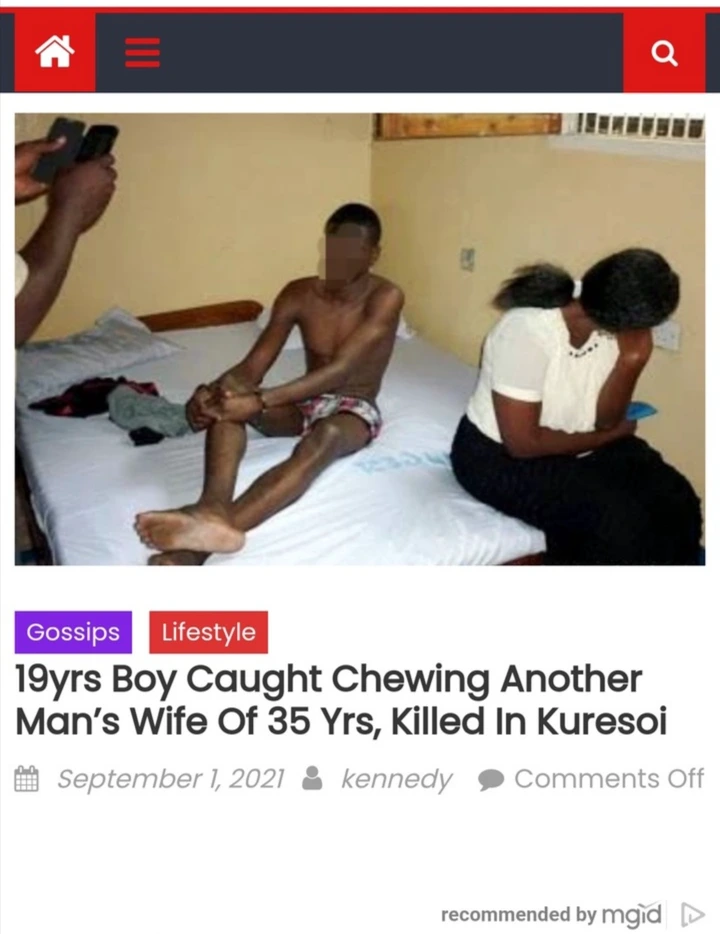 (Visited 18 times, 18 visits today)
Subscribe to our Youtube Channel :
Follow Us on Instagram