Scotland based Malawian athlete, Zake Muluzi "The Malawian Monster", says he is grateful with the support he is getting from his fellow countrymen include Vice President Saulos Chilima. Posting on his Facebook page, he wrote "when I set out on this journey. It was simply for the love of the sport."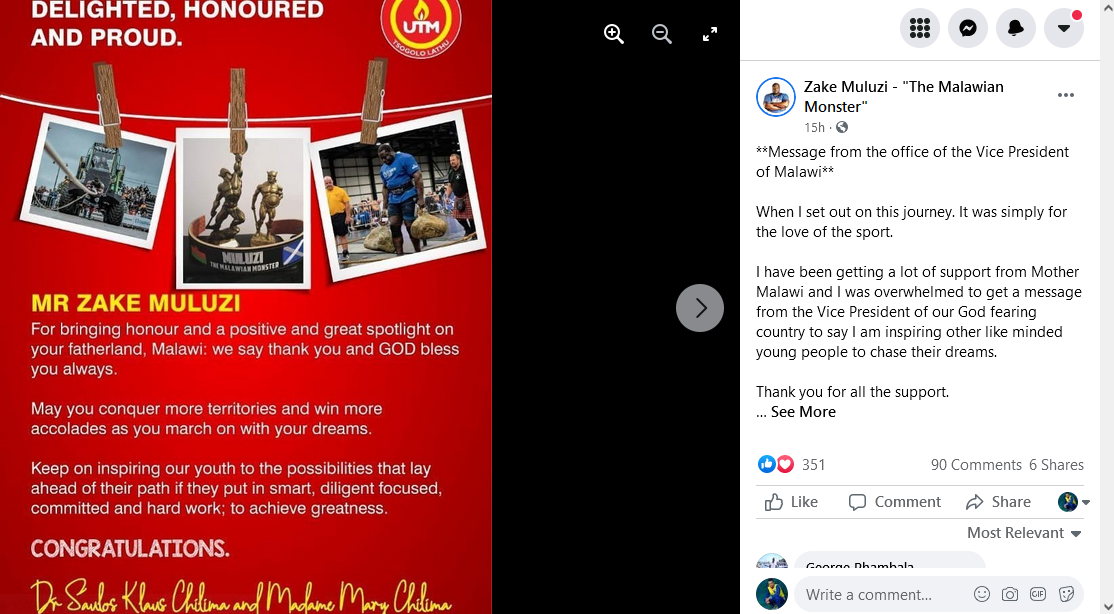 Muluzi added that he has been getting a lot of support from Mother Malawi. "I was overwhelmed to get a message from the Vice President of our God fearing country to say I am inspiring other like-minded young people to chase their dreams. Thank you for all the support. I have the backing of a nation." he summed up.
Muluzi, son to former president Bakili Muluzi and former First Lady Patricia Shanil Dzimbiri, is on Sunday, September 26 expected to compete for Scotland's Strongest Man 2021 championship.
(Visited 15 times, 15 visits today)
Subscribe to our Youtube Channel :
Follow Us on Instagram