South Korean former president Roh Tae-woo, a decorated war veteran who played a pivotal but controversial role in the transition to democratic elections from rule by authoritarian leaders, has died, a Seoul hospital confirmed.
Roh, who ruled South Korea as president from 1988-1993, died of complications from various illnesses after his condition worsened while dealing with a degenerative disorder, Kim Yon-su, head of Seoul National University Hospital, told a news conference.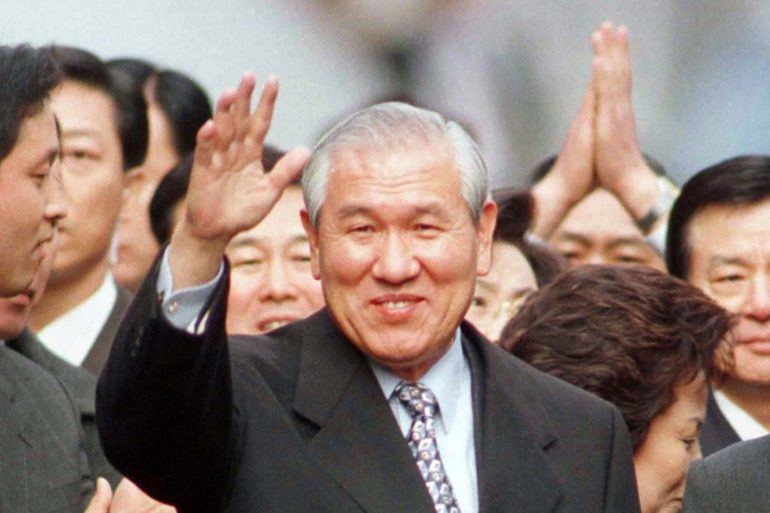 Roh was a key participant in the December 1979 military coup that made his army friend and coup leader Chun Doo-hwan president after their mentor, dictator Park Chung-hee, was assassinated following 18 years of rule.
Roh led his army division into Seoul and joined other military leaders for operations to seize the capital. In the following year, the military under Chun and other coup leaders launched a bloody crackdown on pro-democracy protesters in the southern city of Gwangju, killing about 200 people, in one of the darkest moments in South Korea's turbulent modern history.
Roh was Chun's hand-picked successor, which would have assured him the presidency in an easy indirect election. But a massive pro-democracy uprising in 1987 forced Roh and Chun to accept a direct presidential election that was regarded as the start of South Korea's transition to democracy.
Despite his military background, Roh built a moderate and genial image during the campaign, calling himself an "average person." He eventually won the hotly contested election in December 1987, largely thanks to a split in liberal votes between opposition candidates Kim Young-sam and Kim Dae-jung, who both later became presidents.
During his five-year term, Roh aggressively pursued ties with communist nations under his "Northward Diplomacy" as communism fell in Eastern Europe and the Soviet Union dissolved.
South Korea was then deeply anti-communist because of its rivalry with North Korea, but under Roh it opened diplomatic relations with a communist nation for the first time — Hungary in 1989, the year when the Berlin Wall fell and communism crumbled across Eastern Europe.
Roh's government established relations with the Soviet Union in 1990 and with China in 1992. Relations with North Korea improved under Roh, with the two sides holding their first-ever prime ministers' talks, adopting a landmark joint statement on denuclearization of the Korean Peninsula and joining the United Nations at the same time.
Earlier, Roh oversaw the hosting of the 1988 Summer Games in Seoul, the final Olympics of the Cold War era that showed how South Korea had rebuilt itself from the ashes of the 1950-53 Korean War. North Korea boycotted the 1988 games.
Subscribe to our Youtube Channel: