The family of the late gospel musician Grace Chinga has spoken after unknown people ransacked the tombstone of the late singer at Henderson Institute Cemetery (HHI) in Blantyre weeks ago.
The late Chinga's family alleges that the unknown people are planning on exhuming the body of Chinga but could not tell what they plan on doing with the body which has stayed six feet deep for over five years.
According to Elizabeth Chinga, late Grace's mother, firstly, the unknown people stole glasses on the tombstone as plans were being made to replace them that's when they received a phone call from Blantyre City Council that the whole tombstone has been razed down.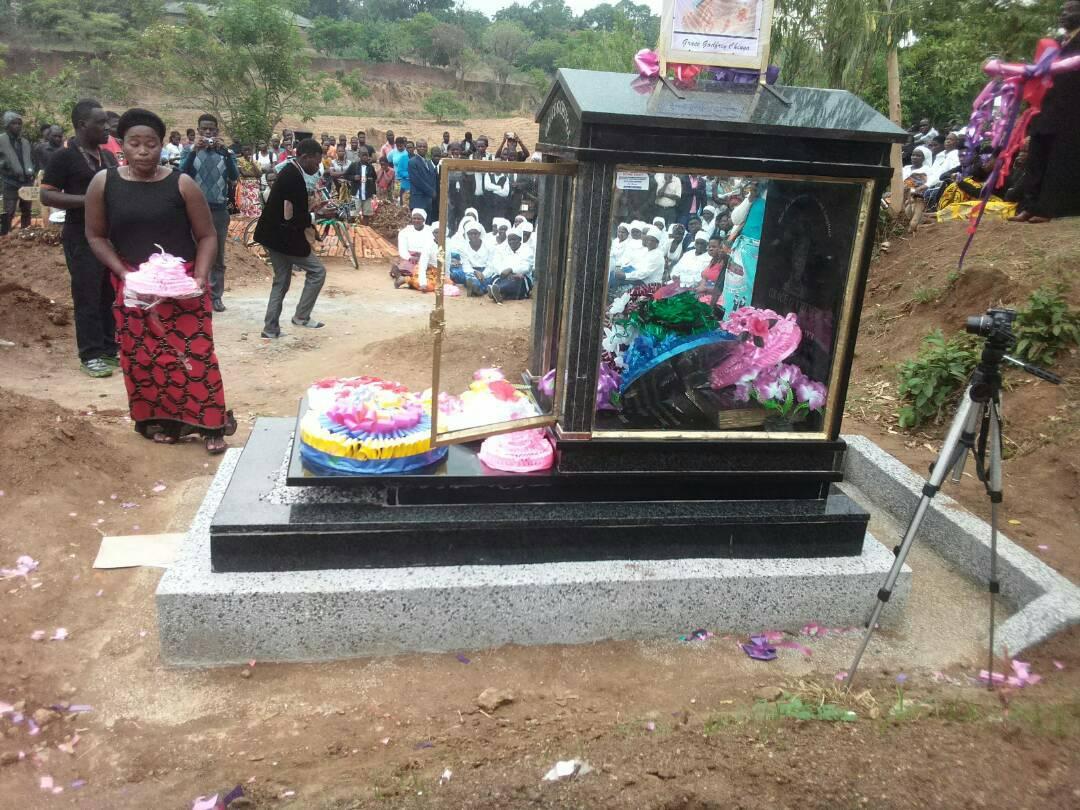 She added that what is more suspicious is that the people are seemingly interest in what is beneath and not the materials used to build the last resting place of the Ndiululireni hit maker.
Expressing her fears, Gogo Chinga concluded that the people are probably after the body of her late daughter, for what reasons? Remain unknown.
She then revealed that she has started believing to rumors that her daughter is not dead as some people have been saying that she might be somewhere alive.
Joseph Chinga, late Grace's brother said they believe that people belonging to Satanism cult are the ones responsible for tormenting Grace even in her death.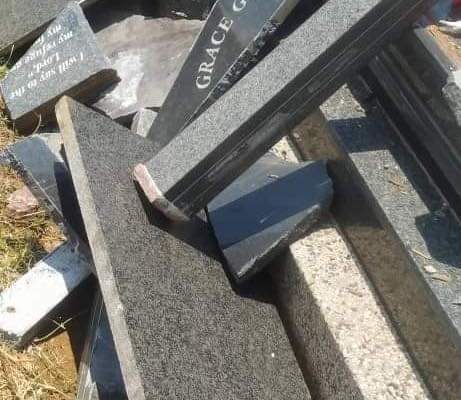 Late grace Chinga's family are now appealing to the general public to help them secure the body of Grace by at least building another tombstone a thing which they said they will not be able to do on their own.
"Each and every night I lose sleep thinking if my daughter is still in her grave, what I want now is help from people to help protect the body of Grace," said Gogo Chinga.
Reacting to the fears of the late Grace's family, Malawians have suggested that they should exhume her body and re-burry her at her home village for the sake of protecting her body.
Grace Chinga died on March 16, 2016 at the age of 38 after a short illness and she was laid to rest on March 20, 2016 leaving behind three children.
(Visited 721 times, 1 visits today)