Prophet Shepherd Bushiri of Enlighten Christian Gathering (ECG) Church has announced closing date for receiving applications on the newly launched student's bursary scheme targeting 5 000 underprivileged Malawian students in the country's secondary schools and universities.
The bursary closes this coming Thursday, March 24 2022.
Bushiri's Public Relations Officer Ephraim Nyondo has confirmed of the development in a statement made available to faceofmalawi.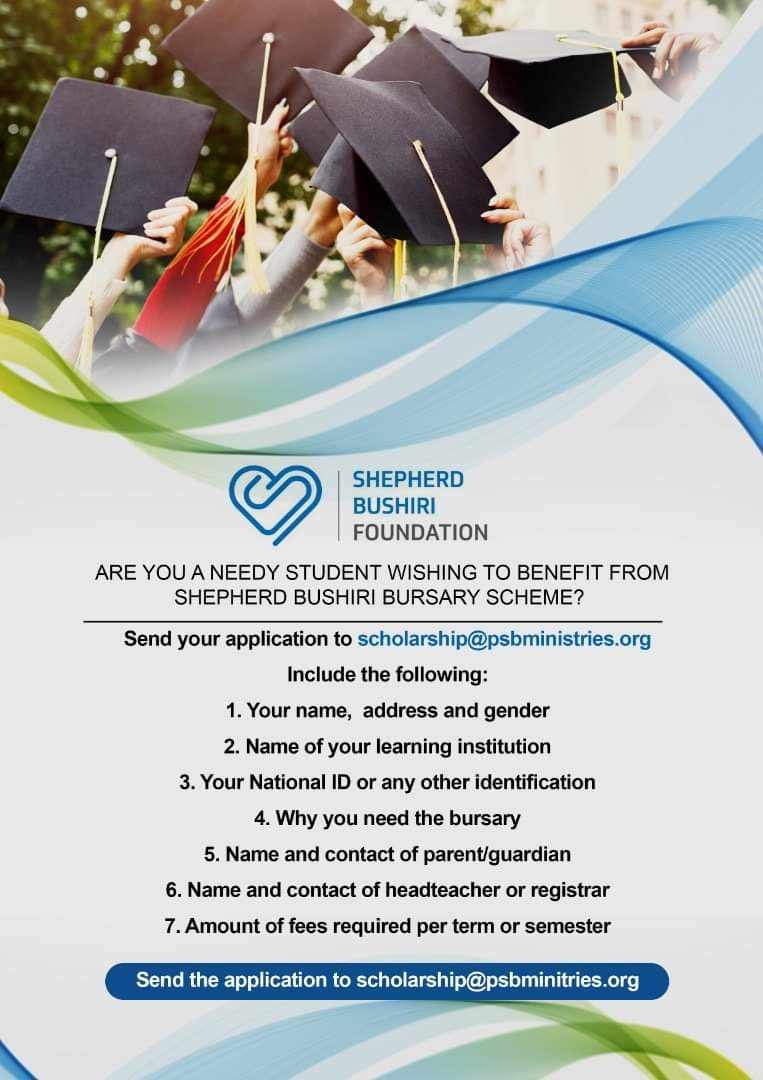 "Please be reminded that applications to Shepherd Bushiri Bursary closes this Thursday, 24th March 2022, exactly at 4:30 pm. Be advised that we will not consider any application received after the said date and time. We need to have more time for scrutinizing the applications and, hurriedly, disburse the bursaries.
"If you haven't applied so far, or you know someone who need this bursary, please refer to the flier below and apply," wrote Nyondo.
The needy students are applying for the bursary by sending their applications to scholarship@psbministries.org.
The bursary is only open to Malawians aged not more than 27 years.
Subscribe to our Youtube Channel: