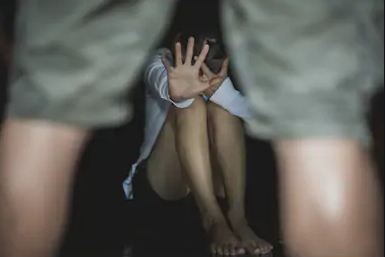 Police in Blantyre have arrested a 22-year-old Blessings Machemba on suspicion that he defiled a 4-year old girl.
The incident occurred on June 19, 2022 at Namame in Soche Township.
According to police findings, on the stated date the mother to the victim who is also a neighbor to the suspect left behind her child playing with her friends while she went to visit her father.
Upon returning from the errand, she was surprised not find the victim at home which prompted the mother to search for her with the help of other neighbors.
The victim was later seen coming from the suspect's house whilst crying and she revealed to her mother that she was defiled by the said suspect.
The matter was reported at Soche Police Unit where the victim was issued with a referral letter to Queen Elizabeth Central Hospital and the results indicated that the minor was defiled.
The suspect will appear before court to answer the charge of defilement of a girl under the age of 16 which contravenes section 138 of the Penal Code.
Machemba hails from Kumwembe Village, Traditional Authority Kapeni in Blantyre.
(Visited 63 times, 1 visits today)