A young aspiring slay queen made news on social media after posting photos of herself and her friends urging the older slay queens to retire so that they can take over.After graduating from junior high school, 'Mhiz Dani CHilota on Facebook' published these photos of herself and her friends posing seductively.

Her caption garnered a great deal of attention since she referred to her group as "slay queens out to retire the elderly ones."

It is unclear why girls with so much talent aspire to become slay queens in the future, but it is possible that social media trends have had a negative impact on their young lives.

See the post and images listed below.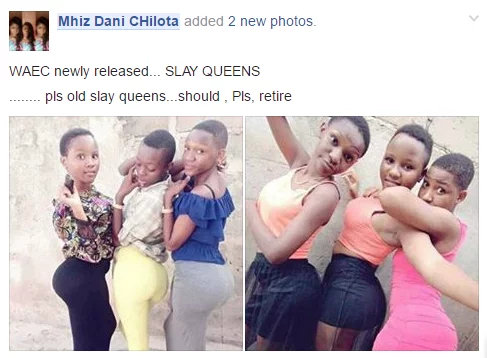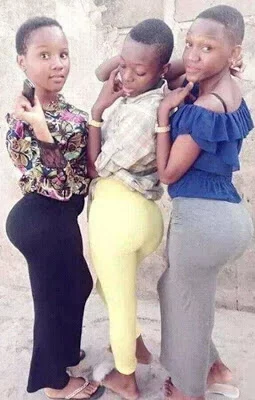 (Visited 90 times, 1 visits today)