The High Court in Lilongwe has ordered former President Peter Mutharika's personal bodyguard Norman Chisale to deposit 10 million kwacha with the court pending an appeal case hearing at the Supreme Court.
Chisale was in February convicted of assault and force detention of Dingani Soko in 2018 and was ordered to pay 10 million kwacha in damages an order he appealed to the Supreme Court.
A court document we have seen dated 30 June says Justice William Yakubaba Msiska has granted Chisale an order to stay the court judgement to pay the 10 million damages direct to Soko.
Instead, the court has ordered Chisale to leave the money with the court and if the appeal case favours him, he will get his money back but if it comes against him then the money will be given to Soko.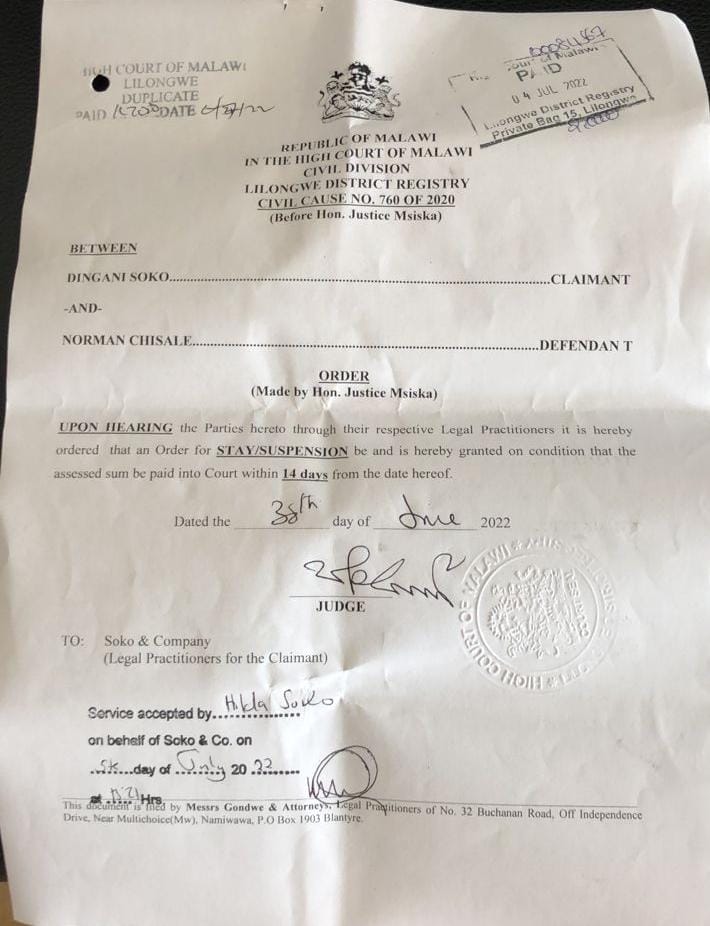 Subscribe to our Youtube Channel: