The community of KAGISO have literally marched the illegal foreign miners towards the police. One police van is seen.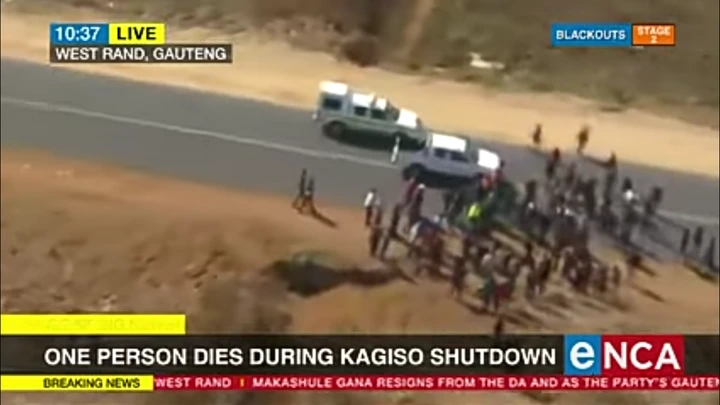 The foreign miners has been sat down in the middle of the road by the community of KAGISO. Nobody is sure of what is going to happen at this moment.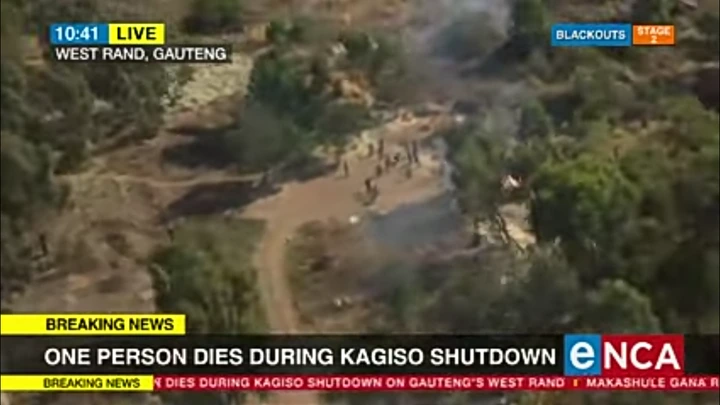 The community is seen really trying to root the illegal foreigners out. They are going inside in numbers in every corner of the mines trying to track these foreigners out in every corner of this area. The foreigners look like they are laying down with their faces on the floor and the community has surrounded them.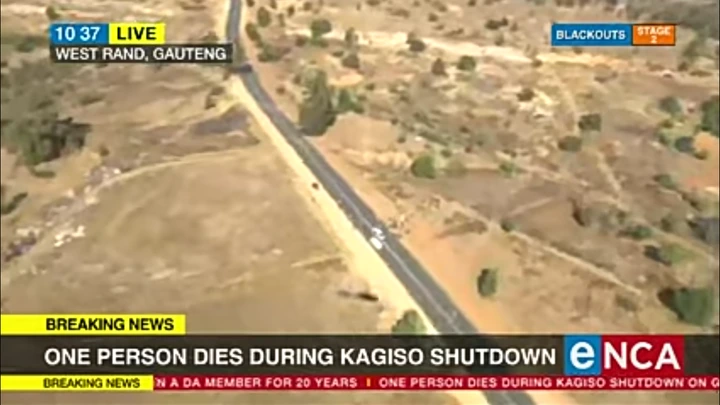 It is confirmed that the police are trying to find out where the eNCA helicopter is located so that they can rush to the scene before anything goes out of hand. The roads are filled with stones and burning tires.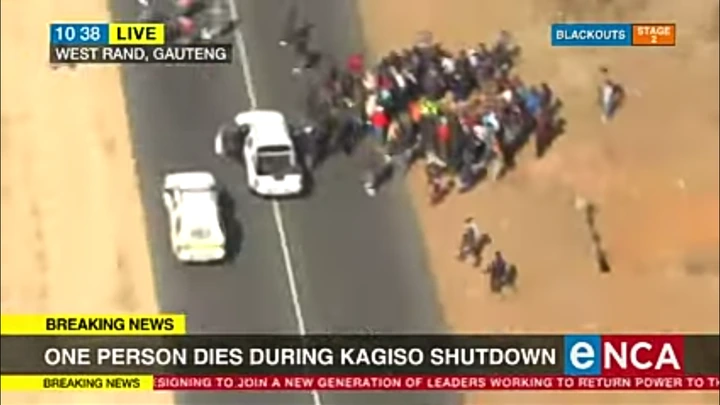 The illegal foreigners are reported to have been beaten heavily and now they are rested down naked. It is also reported that one of the foreigners is laying down passed out. No one knows exactly what is going to happen at this moment as the situation is so intense in all ways possible.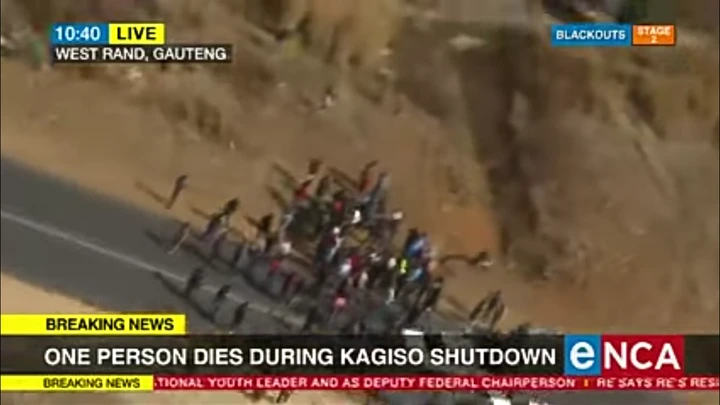 The community of KAGISO is keeping their promise to go head to head with the illegal foreign miners who are trouble in the area because of crime that many people say that the foreigners are causing in their area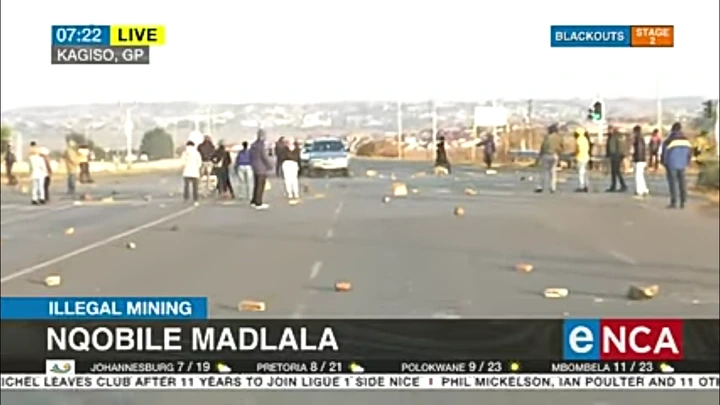 The protest started early in the morning today and the community members where seen blocking roads with stones and stoping people from going to work. A policeman on the ground is seen trying to address the scene, trying to come people down and not to take law into their hands.
(Visited 210 times, 1 visits today)