In addition to sleeping with men in exchange for money, sex workers engage in this illegal activity behind closed doors.
Thika town, which is located in Kiambu county in Kenya, is supposedly one of the towns where prostitutes are increasingly going after men who find them thirsty and looking for satisfaction. This is according to rumors. Recent media coverage has given the impression that it is an immoral town.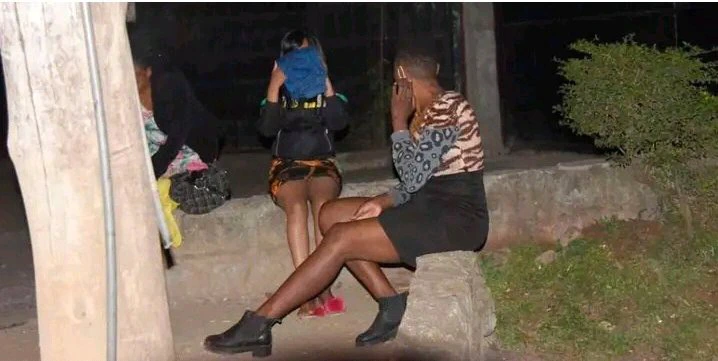 On the other hand, if one is to believe the government of Kiambu, all of this should soon come to a stop. In exchange for a tiny token that was offered to them after the service, the county manager asserted that these twilight girls had done something more than just sleep with random males.
The girls expose themselves as early as 8:00 in the morning, flashing their thighs, which could easily attract a man looking for a drink, especially during this cold season. This is because there are so many men in the area. Because their clothes is so skimpy and revealing, the conduct of young children who are now enrolled in school is put in jeopardy.
Because the majority of men are falling prey to the Michele Babes and because the problem has reached a worrisome level, the government is pushing for the establishment to be shut down. It is also believed that the girls are responsible for about 70 percent of the violence that occurs in the region, putting the neighborhood residents at risk of being assaulted.
It was discovered that the women are using the modest cottages that they rent to house hooligans who are looking for safety whenever they perceive any potential danger. This is due to the fact that the women work in the town and could potentially know each new man who goes for their services.
(Visited 203 times, 1 visits today)