A Facebook user, EZ Ade has cried out after his fiancee dumped him over his comment on a lady's photo.
Ade, who claimed he had no emotional attachment to the lady, said he only called her beautiful, but his fiancee spotted the comment and called off their relationship.
He appealed to people to help him out as his fiancee insists on my quitting their long time relationship.
In his words:
"Please guys help me out because this has become problem. Is it bad to comment on a lady's picture who you don't love? Because my fiance is angry that I commented and broke the relationship."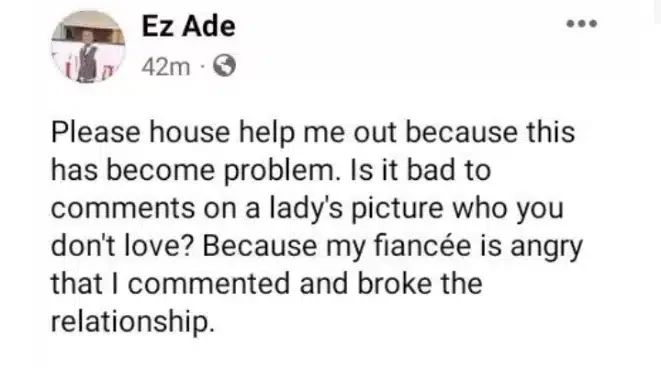 Subscribe to our Youtube Channel: