Information reaching this publication indicates that the Anti-Corruption Bureau (ACB) has obtained a warrant of arrest at the Lilongwe Chief Resident Magistrate's Court to arrest the former Director of Public Prosecutions (DPP) Steven Kayuni and the Senior Assistant Chief State Advocate Dzikondianthu Joseph Malunda.
According to a court document we have seen, dated January 31 2023, the two are being accused of abuse of office after the two used the air ticket and travel allowances meant for their official travel to Vienna for personal use.
Both Kayuni and Malunda, are yet to comment on the matter.
Will bring you more as it unfolds…..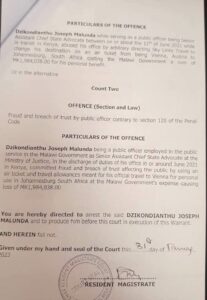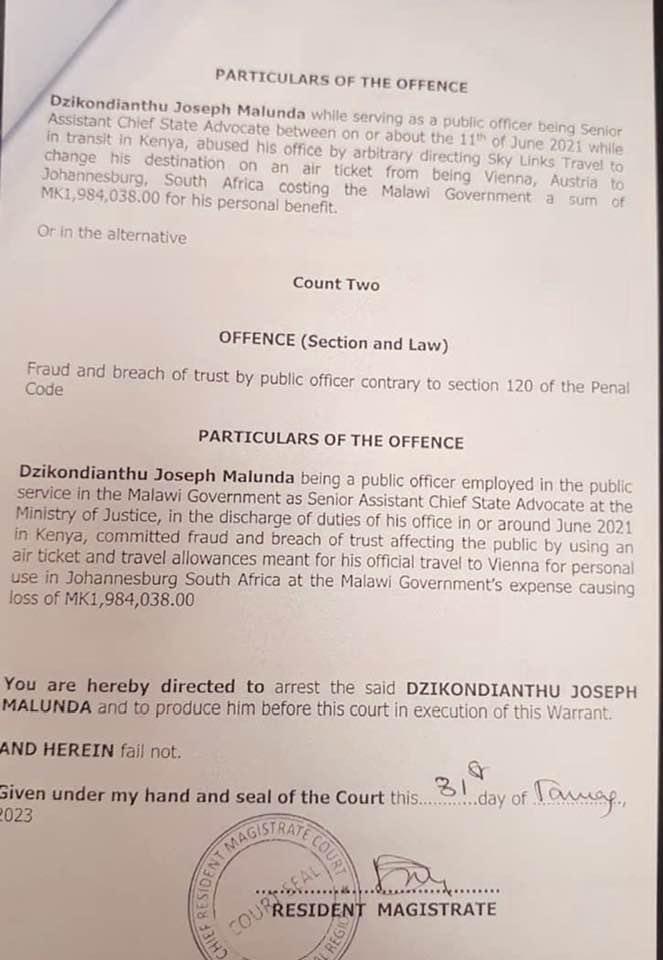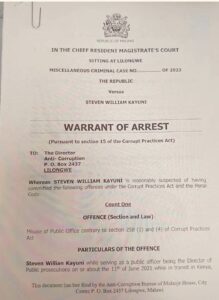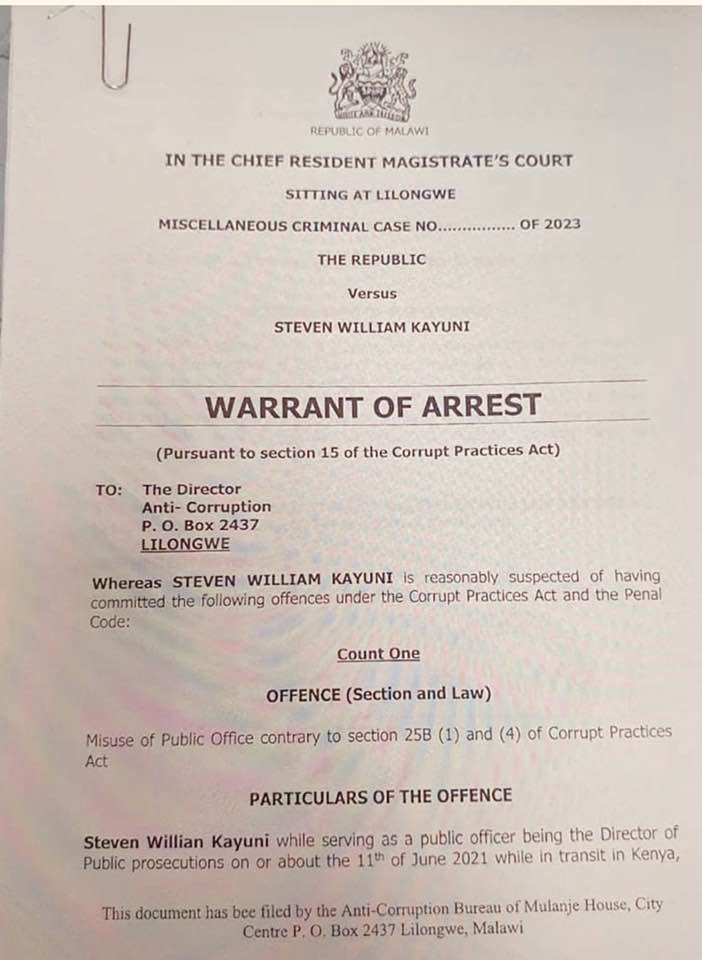 Subscribe to our Youtube Channel: