Information reaching faceofmalawi indicates that Anti-Corruption Bureau (ACB) Director General Martha Chizuma has been interdicted after obtaining an arrest warrant for former Director of Public Prosecution (DPP) Steven Kayuni and Malawi Congress Party (MCP) Secretary General Eisenhower Mkaka.
Secretary to the Office of the President and Cabinet (SPC) Colleen Zamba said Chizuma's interdiction is related to a criminal case she is answering in court.
But social media reports claim that her interdiction is linked arrest warrant she obtained.
"At 11 am today, the ACB obtained a warrant of arrest for the former DPP Steven Kayuni and former minister Eisenhower Mkaka. At 2 pm today, Martha Chizuma receives an interdict order from SPC Colleen Zambia, effectively stopping her from carrying out duties as ACB Director," wrote Idriss Ali Nassah on his official facebook page.
The ACB had been investigating Mkaka on allegation that he received a vehicle from businessperson Zuneth Sattar who is alleged to have defrauded Malawi Government of billions of Kwacha through contracts.
Meanwhile, the alleged arrests warrant have flooded the social media.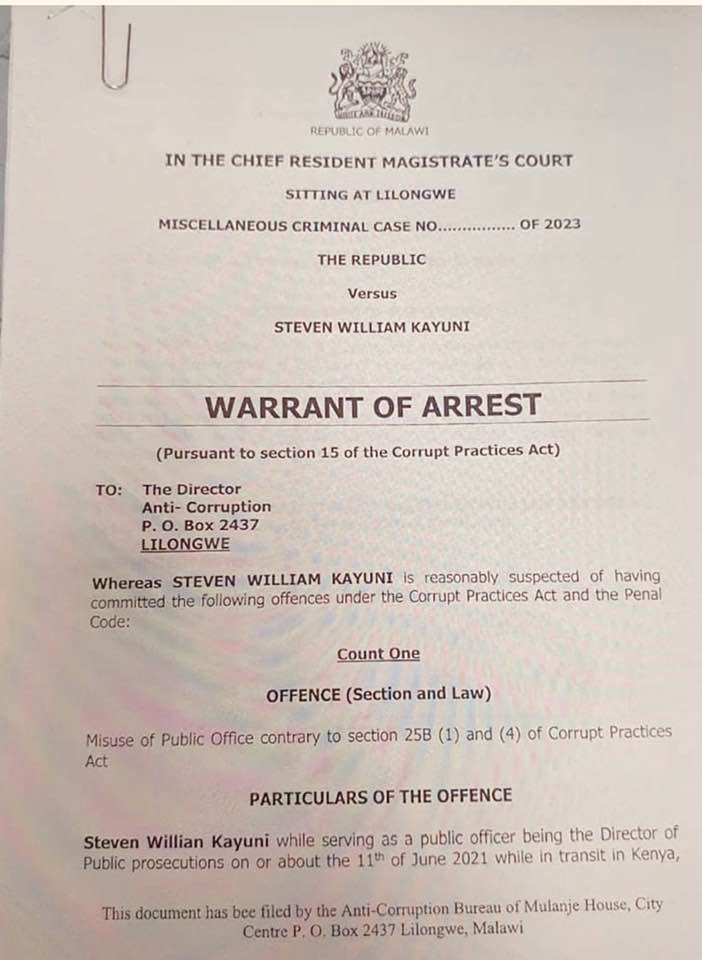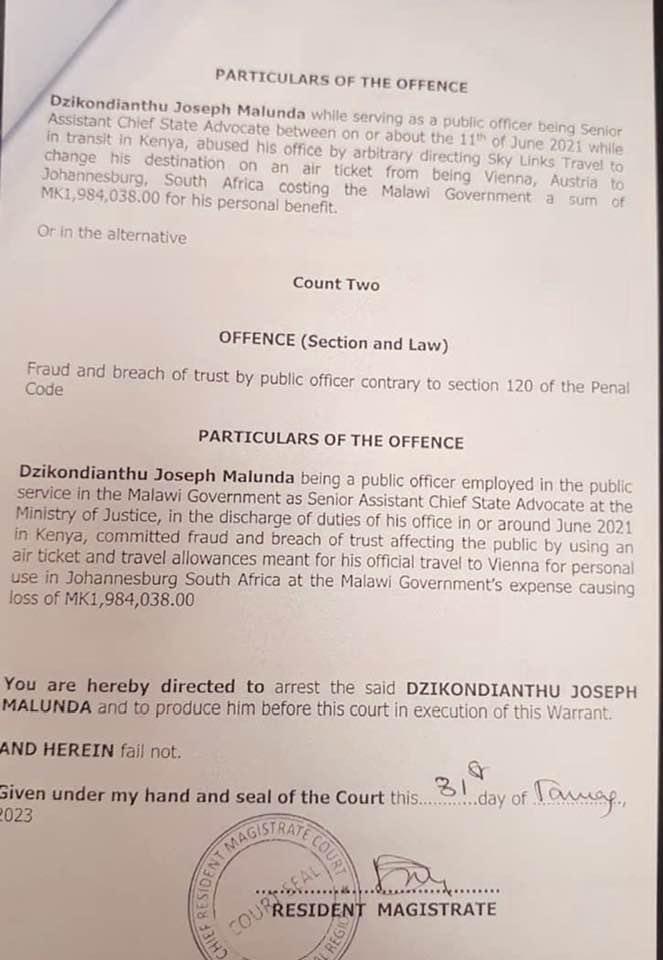 Subscribe to our Youtube Channel: