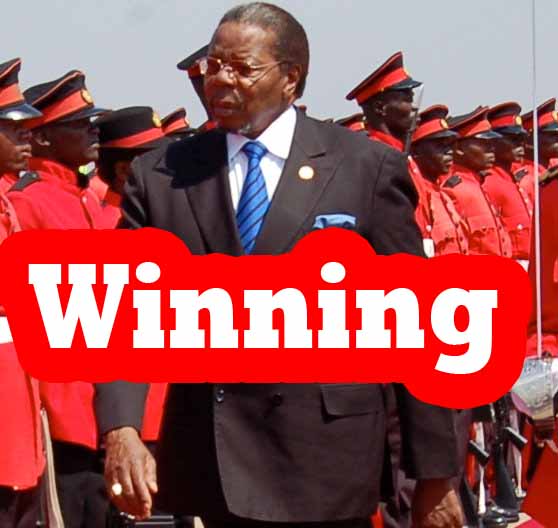 Escalating fuel prices, climate change and the impact of the global financial crisis are the challenges currently compromising development in Malawi. The Southern African country wants to see a bold plan of action addressing these problems agreed upon at the Fourth U.N. Conference on Least Developed Countries (LDC-IV) currently taking place in Istanbul, Turkey.
In recent months, Malawi has been experiencing a fuel crisis so severe fuel has been rationed at the pump. People have taken to parking their vehicles at service stations overnight to get a place near the head of the queue. The country is facing severe shortages of foreign exchange, leading to strict controls on the export of hard currency and causing problems for businesses that need forex to pay for imports.
Adil Chilungo, the executive director of the African Muslim Schools Association, a Malawian non-governmental organisation, is at LDC-IV to press delegates to look at ways of ensuring enough financial resources flow to LDCs.
"The new plan of action should have solutions for mitigating the effects of the financial problems being faced by the LDCs. A country like Malawi, with low levels of income, needS support measures from donors and the developed nations to be able to rise from poverty," Chilungo told IPS.
He said the conference should ensure the plan of action incorporates issues of social and economic justice in order to improve the lives of the 60 percent of Malawi's population of 13 million that lives below the poverty line.
"We want to see standards that take into account equity for the people of the world. Come 2021, the people of Malawi and the LDCs in general should be able to enjoy better lives with better health and financial stability," said Chilungo.
The Malawi government's head of delegation to the conference, Peter Mutharika, is also worried about Malawi's financial standing.
Addressing the full conference, he said LDCs, including Malawi, are appealing to developed countries to fulfil their financial pledges to poor countries.
"The Istanbul programme of action should include concrete policies and actions directed towards tackling poverty and generating employment," said Mutharika, who is Malawi's minister of education.
In 2005, G8 countries reaffirmed a decades-old pledge to provide overseas development aid equivalent to at least 0.7 percent of their GDP – interestingly, this target was first set in 1970, a year before the classification of least developed countries was created. Thirty years later, the world's most powerful economies are being accused of failing to meet this commitment.
Urgent financing is needed if the world's poorest countries are to build resilience to climate change into food security plans and to help the most vulnerable populations adapt to the effects of global warming, Mutharika said.
Malawi has experienced extreme weather events, ranging from severe droughts in the 1991/92 growing season to heavy floods in the 1996/97 season and flash floods in 2000/01.
This year was no exception, with an unsettling range of flooding and drought in different parts of the country. Malawi's economy is vastly dependent on rain-fed agriculture; up to 85 percent of the country's 13.1 million citizens relying on the land for a livelihood.
Relevant Links
Civil society groups at the conference are calling for an action plan to emerge from LDC-IV that will see northern countries transfer finances and technology to help protect vulnerable communities.
On their part, governments of LDCs are pledging to take ownership of the Istanbul action plan and do their best to see results. "Malawi has gone far with the development of our own national strategy which we call the Malawi Growth and Development Strategy (MGDS)," said Mutharika.
He said through the MGDS, the country will implement a national programme of action and that this will ensure full ownership of the development agenda and graduation from LDC status sooner rather than later.
"You can be assured that Malawi will be in the forefront in the implantation of the Istanbul plan of action," said Mutharika.
(Visited 41 times, 1 visits today)