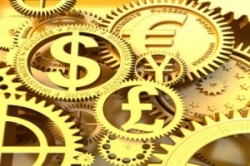 Citizens of Malawi have in recent weeks been exposed to new vocabulary compelling them to start reading news papers to learn the really meaning of the words to their lives. Consequently, virulent debates have issued on the choice between trade and aid. The other day Mzati Mkolokosa of the Malawi Broadcasting Corporation Television channel was heard suggesting trade was better for Malawi than aid. What Mzati did not realize was that the debate between the two issues has been a subject of conferences by heads of states since 1993 after the demise of the Cold War.
With the decision to impose the zero deficit budget by the DPP, it is obvious that Mzati was preparing Malawians for the new concept. This is a futile attempt of arrogance. Japan launched the Tokyo International Conference on Africa's Development (TICAD) in 1993 to bring back lost interest in Africa by members of the international community as most of them were focusing on the new democracies in Europe.
Before of thinking of introducing a new budgeting system, it must be realized that the first challenge are fundamental economic disparities existing between nation's states. Dr Mathews Chikaonda made reference to restructuring. The reality is that not all national economies are at the same level. It is therefore imperative to know that countries in the global village are categorized in groups in accordance with their per capita incomes. Countries with low per capita incomes are grouped as Least Developed Countries (LDCs) or simply poor countries. Malawi, Zambia, Tanzania, Mozambique and about 70 of them are in this group.
In the next group are Middle Power Countries (MPCs) in which South Africa, Kenya, China, Botswana and others are grouped. Then there the Developed Countries.(DCs). The developed countries are also grouped into G8, G12, G20 etc. The aim behind this categorization was to apply appropriate economic prescriptions to countries in accordance with their economic development status.
This article will focus on LDCs. The Least Developed Countries by their nature are poor countries. Oftentimes, citizens in poor developing countries get hoodwinked by politicians who tell them of unprecedented development. Unprecedented in respect of what, when national development is a continuous process? The question is important because citizens vote for new leaders on the promise of development. By poverty is meant a large proportion of citizens in a country living on less than a dollar a day. This does mean the citizens do not have food to eat.. The issue here is about quality of life such as availability of medicines in hospitals, money to send children to schools, eating of a balanced meals, money to travel on public transport, money to take the family out to a restaurant once a week.
What is important to keep in mind is that both the LDC and Middle Power Countries qualify for development aid from rich developed countries. A middle power country such as South Africa needs aid to improve resource capacity. An LDC needs aid to construct social infrastructure to improve productivity. It is tempting to believe that China because it gives aid to poor countries is a developed country. Not at all. China is still grouped as a developing country because some parts of China are still poor. The development is only in selected cities and towns. Those who have visited Shanghai city know this after travelling only 200 kms from the epicenter. China also receives development aid from developed countries like Japan. The same is true to South Africa.
Ideally receiving development aid does not mean the country is led by foolish leaders. The act of giving aid to poor nation's states dates back to ancient times. The act is based on the belief that rich countries have the responsibilities to help the poor countries to develop also. This is aimed at promoting world peace in the world as a global village. Let us take the example of what Japanese aid has done to Malawi infrastructure development;-
– On 23rd January, 2002 a new 220metre x 20.5 metre 2 laned bridge was officially opened in Mangochi across the Shire River.
– On 17th October, 2002 Japan funded the expanded immunization programme which included electric/solar refrigerators or storage of vaccines, cold boxes, motor cycles and vehicles for the distribution of the vaccines to rural areas.
– On 7th March, 2003 Cultural Grant to TV-Malawi to enable access of Japanese Government TV programs and acquire improved equipment from Japan.
– In November 2001, grant aid on development of ground water in Lilongwe and Dedza.
– On 16t December 2003 aid for prevention of malaria through donation of mosquito nets.
– On July 2004 aid for the improvement of Domasi Teacher's College of Education.
– In February, 2002 exchange of notes for debt relief worth Yen 1,335 million for Malawi government to purchase medical equipment vehicles, office equipment and related engineering equipment.
– On 7th March, 2003 debt relief of Y1, 435 to help government implement various activities.
– On 2nd September 2004, debt relief of K28, 225 to help Malawi government operate properly.
– 4th August 2005, aid of K840Million for the reconstruction of Bridges on M5 Road between Balaka and Salima
– 29th November 2005 aid of 40million for the rehabilitation of Bwanje valley Irrigation System
– In October 2003, aid of K20million for launch of One Village One Product at Comesa Hall.
This is just one development partner. How about Britain and others. It is therefore a suicide mission to impose a deficit budget on a population that continues to need development aid.
In fact there is no such a thing as zero deficit budgets in the world. Middle power countries use zero budgets or balanced budgets. What is being described as zero deficit budget is in fact an austerity budget which Minister Ken Kandodo had already hinted out at the news of the donors cutting aid to the budget.
Subscribe to our Youtube Channel: