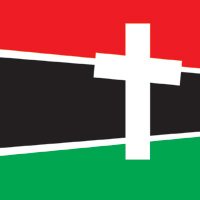 APA Lilongwe (Malawi) Malawi Catholics on Sunday began a pilgrimage at the Namugongo Shrine for 3rd June Ugandan Martyrs Day before proceeding for another five-day pilgrimage to Jerusalem, Israel in June, APA learns here.
The Ugandan Martyrs were Christian converts killed by the Buganda king Mwanga II for their faith, between 1885 and 1887.
The leader of the pilgrimage, Archbishop Tarcisius Ziyaye, on Sunday bade farewell to the worshippers who celebrated a mass at Limbe Cathedral in the commercial city of Blantyre.
"After having our prayers in Uganda we shall proceed to Jerusalem where we shall meet other groups.
Upon arrival the pilgrims will tour holy places including the visit to the Basilica of Annunciation," he said.
"This is the largest church in the Holy Land and it is the church where the Virgin Mary was told of her conception by Angel Gabriel," the Archbishop added.
According to Archbishop Tarcisius Ziyaye, the pilgrims will also visit Mary's well in Nazareth which is the oldest water wells in Nazareth and it is believed to be the well that the Virgin Mary used to bring water to her house.
Pilgrims will also pray at the Church of Cana where Jesus Christ had his first miracle by transforming water into wine at a marriage, he said.
On the last day of their pilgrimage, the religious leader explained, pilgrims will visit the old city of Jerusalem, the Wailing Wall, the Dome of the Rock, Al Agsa Mosque, St. Anne's Church, Bethesda Pool and they will have a walk on the street which Jesus walked while carrying his cross to Calvary.
Subscribe to our Youtube Channel: