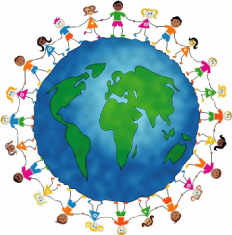 Community involvement in government decision-making processes in Malawi
Authors: B. Chinsinga; H. Kayuni
Publisher: Chancellor College, University of Malawi, 2008
This situation analysis of community development in Malawi is a product of the fieldwork that was carried out in nine districts across the country as an intermediary input in the task of developing a community development policy. The need for a community development policy in the country has become a matter of urgency especially following the adoption of the decentralisation policy reforms that seek to devolve powers, authority and functions of the sectoral authorities to the District Assemblies as a means of improving the efficiency and effectiveness of service delivery to the grassroots. The need for clear policy guidelines cannot be overemphasised particularly since community development activities act as a catalyst for positive social change at community level.
The main purpose of the report is to profile the status of community development in the country highlighting particularly the constraints that have to be taken into account in the task of developing the policy. The issues identified and raised in this report forms the basis for constructive engagement and dialogue between the consultants and the client in the process of sifting and streamlining issues that have to be addressed in the policy.
In conclusion the authors make the following reflections:
the findings of the fieldwork spell out unequivocally a strong case for a robust community development policy framework
the consultations carried out during this study have helped to point out issues, concerns and opportunities that should be taken into account in the process of developing the community development policy
community participation, construed as enabling people to become active members by contributing and sharing in the decisions that affect their lives, is an indispensable ingredient of the institutional and organisational framework for the delivery of community development.
(Visited 69 times, 1 visits today)