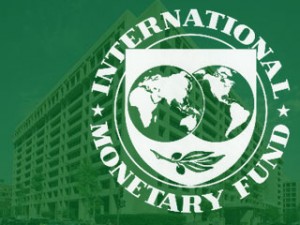 LILONGWE, June 20 (Reuters) – Malawi government's economic growth forecasts of 6.9 percent for this year and 6.6 percent for next are not realistic, the International Monetary Fund (IMF) said on Monday.
"Government is more optimistic than we are," IMF resident representative Ruby Randall told a news conference in the southern African nation's capital.
"There are a number of structural constraints that Malawian industry is facing, like the shortage of fuel, inconsistent electricity supply, water shortages in cities," she said. "All this has affected output."
"We have to be more objective because the growth rates are not realistic when you consider all these structural constraints," she added.
In his 2011/12 budget, Finance Minister Ken Kandodo based his growth projections on an expected strong performance by the agriculture sector, as well as mining and construction.
However, a sharp drop in foreign aid that has followed a diplomatic spat with London has caused many analysts to question the projections as overly rosy.
Last year aid represented 30 percent of government revenue, compared to only 21 percent this financial year.
Compounding the problems, Randall also confirmed that a 3-year $79 million loan facility approved in February last year had stalled because of the government's failure to complete a review of the programme.
The reduction in aid flows and a dismal outlook for the tobacco sector, which accounts for 70 percent of foreign currency earnings, are putting major pressure on the kwacha MWK=, which is pegged at 150 to the dollar.
Randall said last week the currency was overvalued. (Reporting by Mabvuto Banda, Editing by Ed Cropley)
Subscribe to our Youtube Channel: