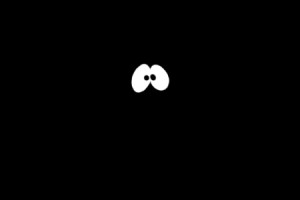 As if fuel shortages are not enough, the country's sole electricity provider, Electricity Supply Commission of Malawi (Escom), has announced that it is embarking on a massive load-shedding program that will see the whole of Malawi in darkness everyday from 4pm to 10pm for the rest of this year.
The announcement was then defended and sugar-coated on the state broadcaster MBC TV on Wednesday by one of the parastatal's officials.
The move has already become one of the most discussed topic on the social media and cyber sphere with some backing Escom and others trashing it as part of DPP's continued failure to run the country.
"We heard that Escom got funding to improve power generation where is that? And not only that, Escom is a monopoly that enjoys abnormal profits and economies of scale, where is that again?" wondered one Malawian on Facebook.
"This will mean more trees going down, they can't bring this move when winter is at its peak, what will we cook with?" said a DJ on Radio 2 of the MBC.
"I hope this will not affect Poly, because we never live in darkness without raising hell," said a student at Poly a constituent of University of Malawi.
Escom has been under constant criticism over its incapacity and misuse of revenue with the recent K80 million scandal still vivid in Malawians memories.
Some quarters of Malawi have since planned to march against the country woes with posters in Blantyre's Ndirande calling for a 6 July march, in Mzuzu.
Msenga Mulungu, one of the protest organisers said they are planning something on the July 20.
In the world over such issues as tax raises, fuel shortages and energy woes result in nationwide demonstrations but Malawians never seem to agree on one course of action.
"Why are only 6 Malawians RSVP-ing this event?" Wondered Fungai Chiposi, a Zimbabwean who is a critic of Robert Mugabe's rule, he was referring to the event "Malawi Revolt Update" which is being hosted by a Malawian living is Seychelles.
Signs of division are eminent in the drive to protest Malawi's woes with tribalism raising its dirty head in some occasions.
"Atumbuka you just want to revenge Bingu on Quota, we will not join you," said one user on the Malawi Revolt Update wall, referring to the 'Mhango' surname of the host.
Tribal issues also played out in one of Poly lecturers' meeting in March where lecturers from the Central and Northern Region voted against teaching while those from the south and especially from the Lhomwe belt voted to teach because they said others were only being personal against President Bingu wa Mutharika because he was a Lhomwe.
Undule Mwakasungula (Ngonde) and Gift Trapence (Lower Shire), the two top most human rights activists in Malawi have also seen their share of the tribal labelling on the social media; it seems that Malawians are yet to agree that the country's woes are for everybody.
Meanwhile, to stage a demonstration police are demanding that the Intelligence unit be involved in the planning, that the planners give the exact number of people that will be present; this is reportedly according to the new Police Act.
Reports also indicate that an extra band of intelligence spies have been deployed to gather information from individuals on the planned demonstrations.—(Reporting by Dillinger Soko, Nyasa Times)
Subscribe to our Youtube Channel: